How to integrate Spotzi data into Google Maps?
access_time 5 MIN  | fiber_manual_record INTERMEDIATE  | label GOOGLE MAPS, INTEGRATE SPOTZI INTO GOOGLE MAPS
---
Spotzi offers some nice basemaps. It is however possible to plot your maps on Google Maps. This way you could for instance perfectly integrate streetview with your maps. Spotzi offers a free template which can very easily be integrated into your own website or CRM.
Your maps on Google Maps
---
As a second step you need to click on the "Share" Button in the upper right corner of your map. From the window that opens you need to copy the link under JAVASCRIPT. In example below this link starts with: http://mrspotzi.spotzi.me/api/v2 …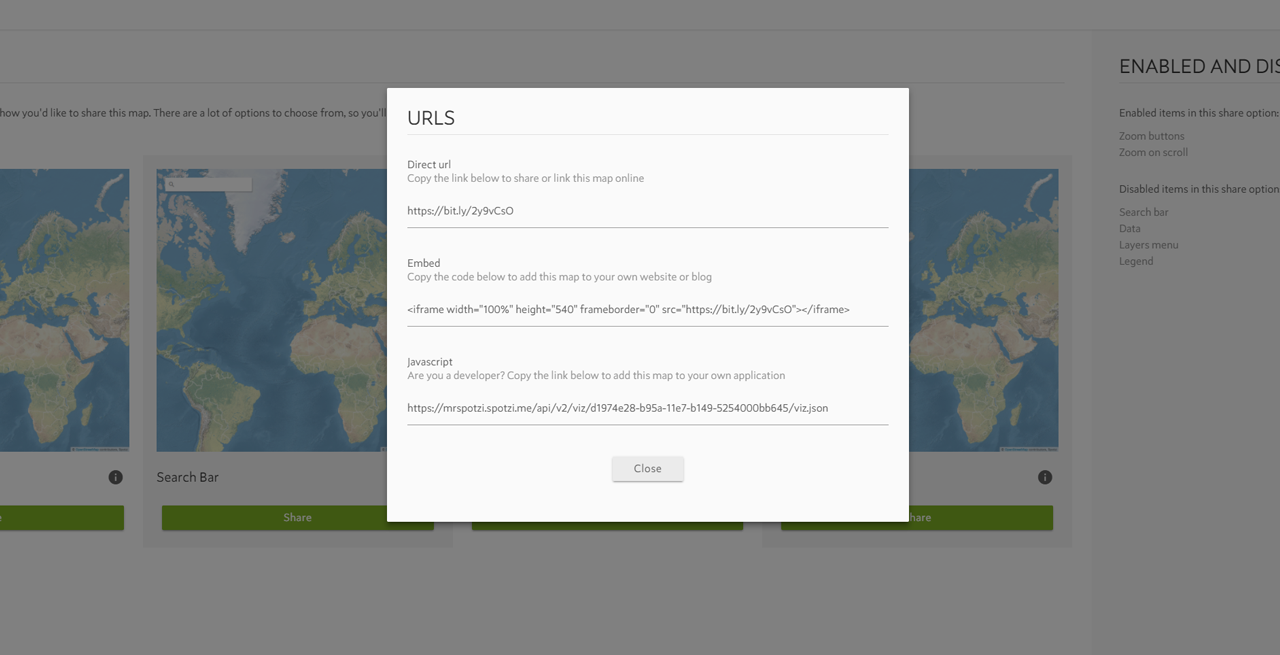 Spotzi offers the possibility to add functionalities to your shared maps. You can include a search bar, layers menu and data content box. Do you want more information about this functionality? Learn more…
Integrate your map on your website
---
Then you paste this link into the HTML code at the following location in the code:

Do you want a Map without a Spotzi Logo?
Do you want to share your maps without a Spotzi logo? Try the Logo Free Maps app of Spotzi and remove the Spotzi logo from your maps.