Import a CSV/Excel without a geometry
access_time 3 MIN  | fiber_manual_record BEGINNER  | label IMPORTING DATA, BUSINESS DATA, IMPORT EXCEL, IMPORT CSV
---
If you have a CSV or Excel file that you want to connect to data containing a geographic component, such as postal code areas, the Spotzi Join App (Basic Plan) is the right tool for you. To get your dataset ready to join, you have to upload it to your account without adding a geometry. Please read further to learn how to do this.
We will use the following table containing 4-digit ZIP codes in Amsterdam. We want to connect this table to the 4-digit ZIP code map of the Netherlands:
| Working_area | Zip_code | Country |
| --- | --- | --- |
| Area 1 | 1017 | The Netherlands |
| Area 2 | 1021 | The Netherlands |
| Area 3 | 1011 | The Netherlands |
| Area 4 | 1093 | The Netherlands |
| Area 5 | 1078 | The Netherlands |
Step-by-step guide
---
First we are going to add the above table without adding a geometry. If you already have imported a CSV  or Excel file without a geometry that you want to join to a boundary map, please read the documentation about the Join App.
1. Log into your account, go to My Data and press UPLOAD DATASET.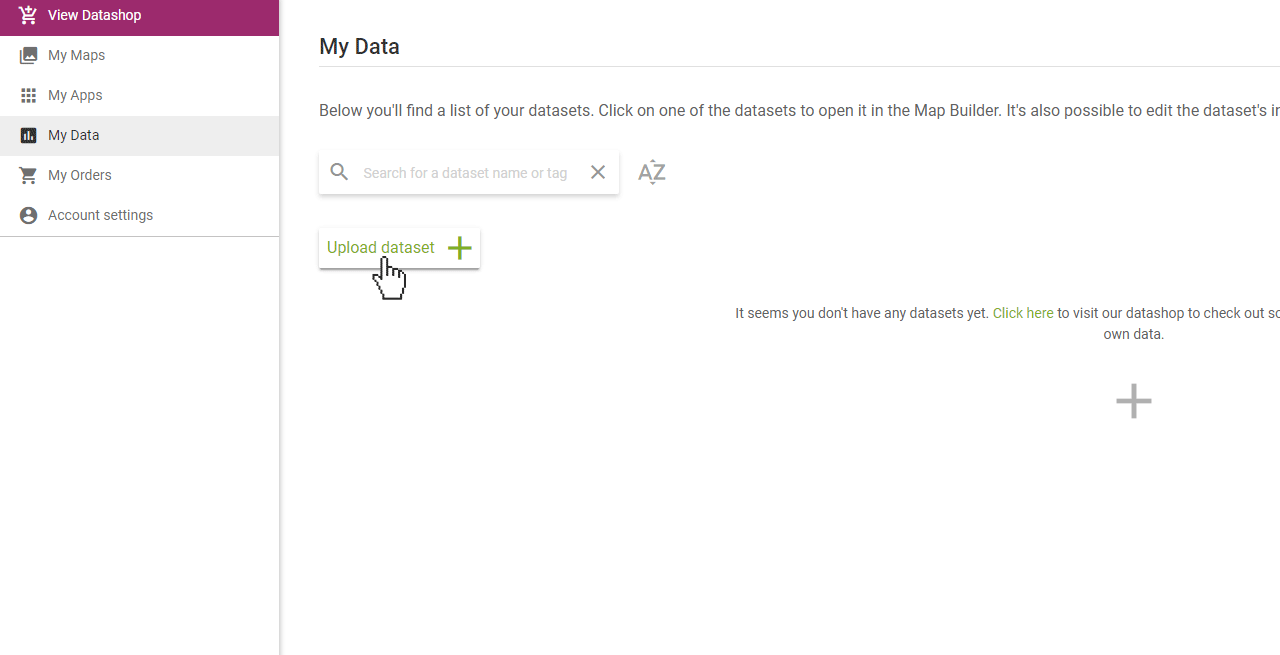 2. Type a name for your dataset into the field TABLE NAME  and click on FILE to select the file you want to upload to the Spotzi Mapbuilder. Press IMPORT.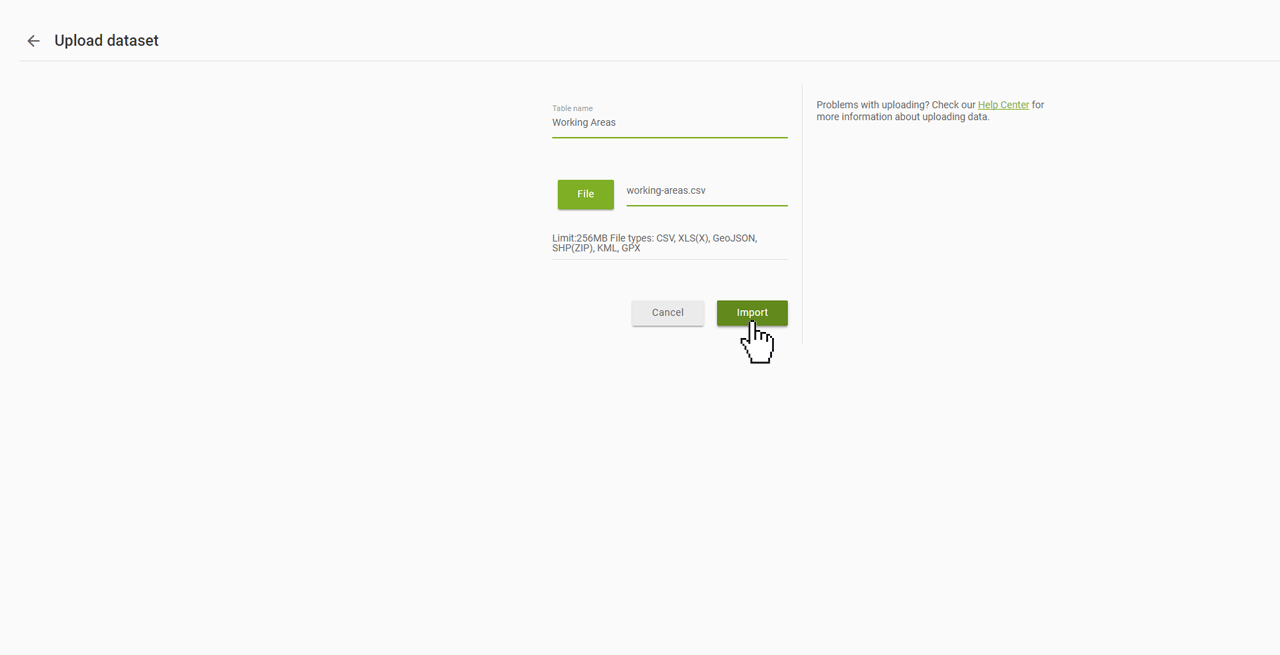 3. Spotzi will check whether the dataset contains a geometry. If this is not the case, you will be given two options: To import the data without adding a geometry or to geocode the data with the intention to add a geometry to your data. In this example we will choose to ONLY IMPORT.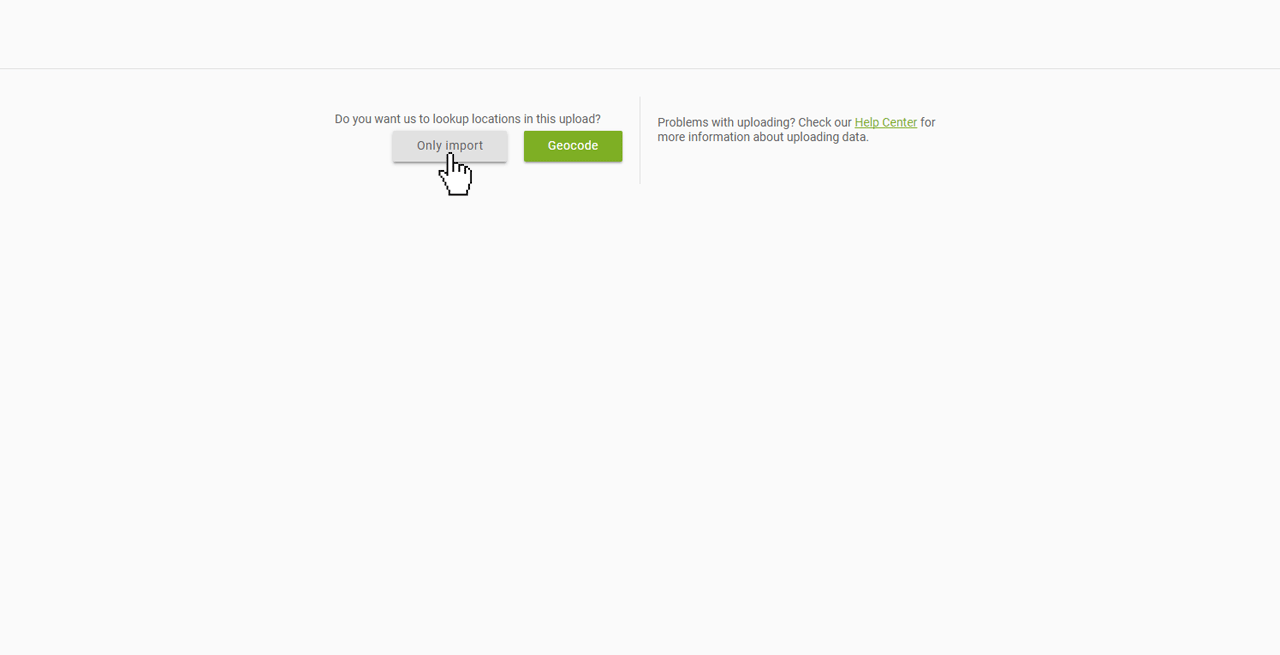 4. Your data is now being uploaded to your account.  The time for completing this process depends on the size of your file. Please note that it may not exceed 256 MB.
5. After your data has been uploaded successfully  you will be able to access your data on your MY DATA homepage. To get to the MY DATA homepage press the link you can now see on the interface.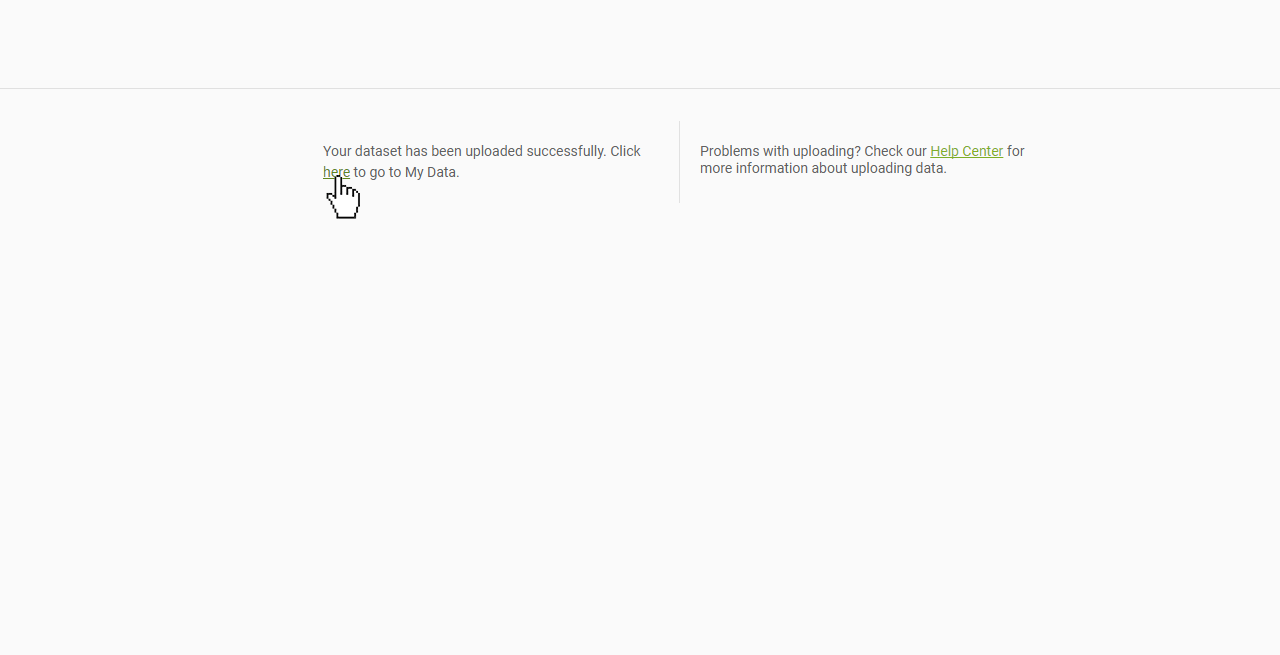 6. On the MY DATA page you can create a map from your data. In order to do so press the CREATE MAP button on the right side of the name of your dataset.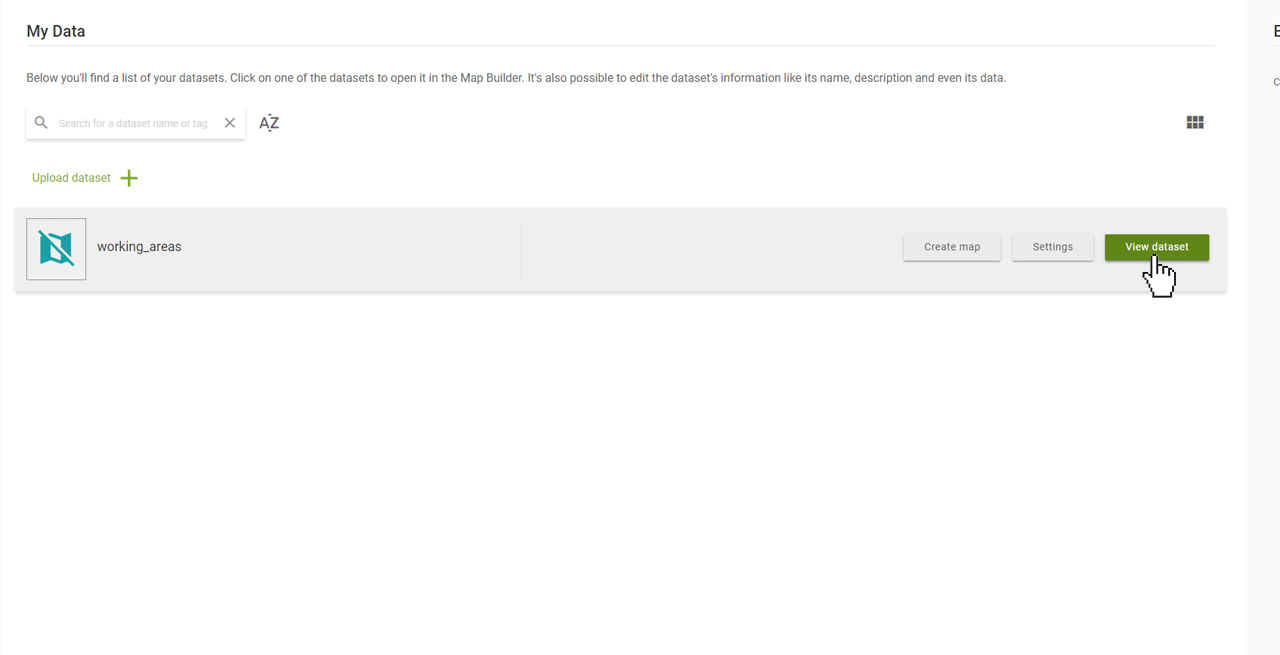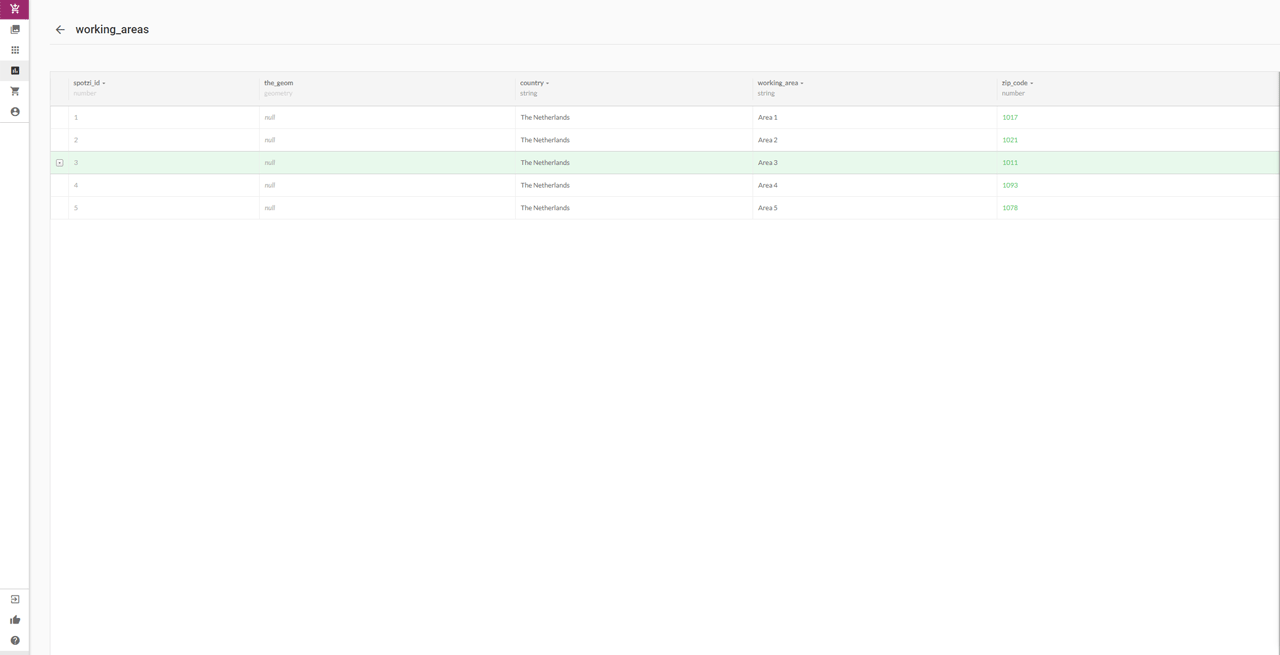 Connect more data to areas on the map with our Join App
If you want to connect data to maps with ZIP code areas you can use the Spotzi Join App. For more information about this app, please go to the Join App in our App Store.