ADD A COLUMN TO A DATASET
Spotzi allows you to add a column to a dataset. Keep in mind that every column is a field. In this example we will create an additional column with the phone number of the Sheraton Hotel in Times Square (+1 212-581-1000). As you can see we only have a name field, a description field and an imageurl field. To create a new column (or a new field) you have to take the following steps: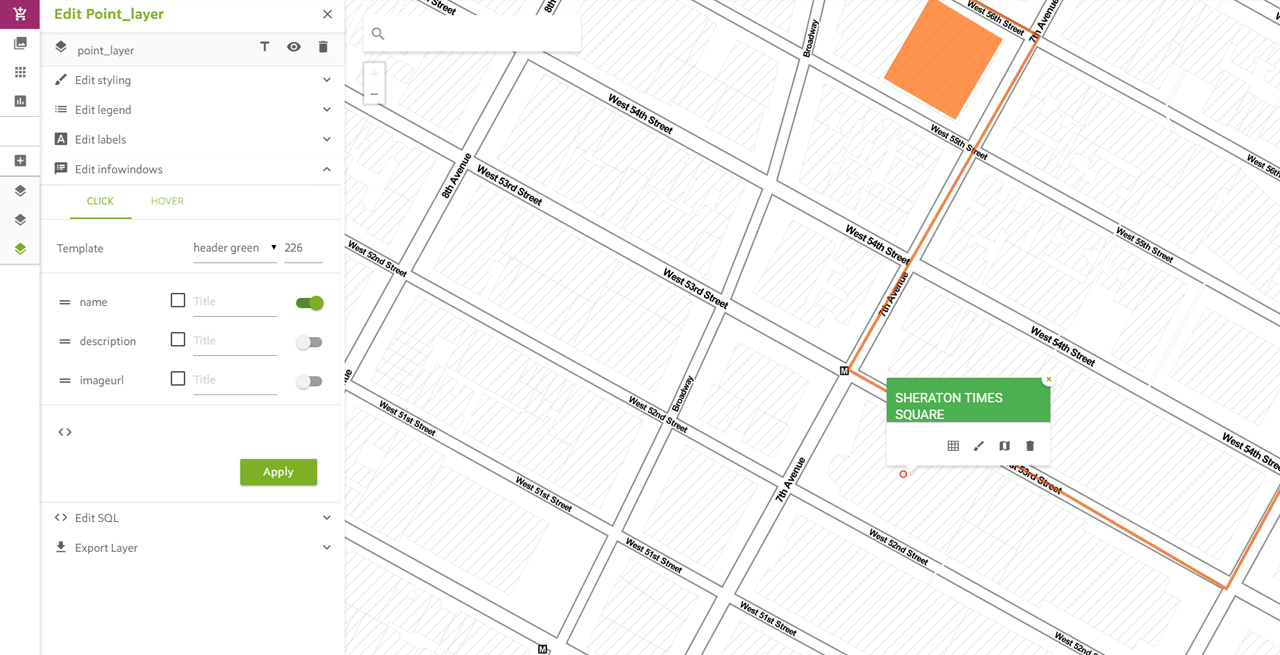 1. Find your dataset. Click the OPTIONS button and select VIEW DATASET from the dropdown menu.
2. Your table will open. To add an additional column press the ADD COLUMN button in the bottom right corner.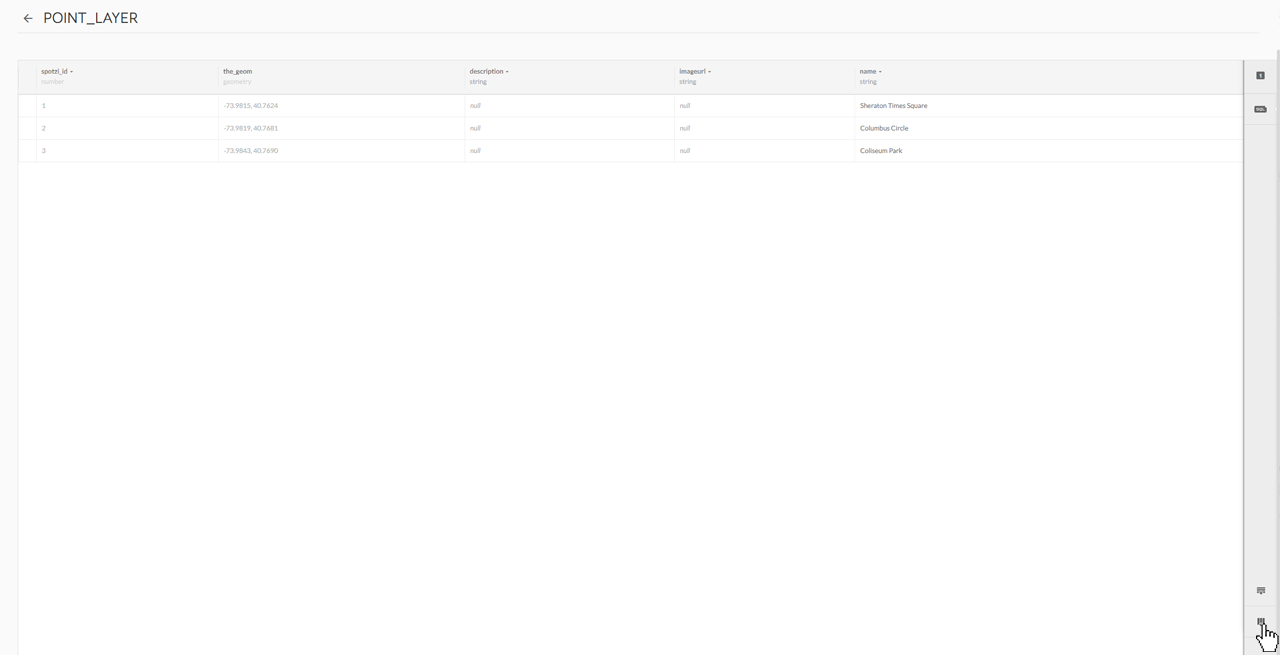 3. An empty column will be created. Give the column a name and press SAVE to confirm.
4. Add the phone number by double clicking the appropriate cell. A type screen will pop up. Here you can type the phone number of the Sheraton Hotel. Click SAVE.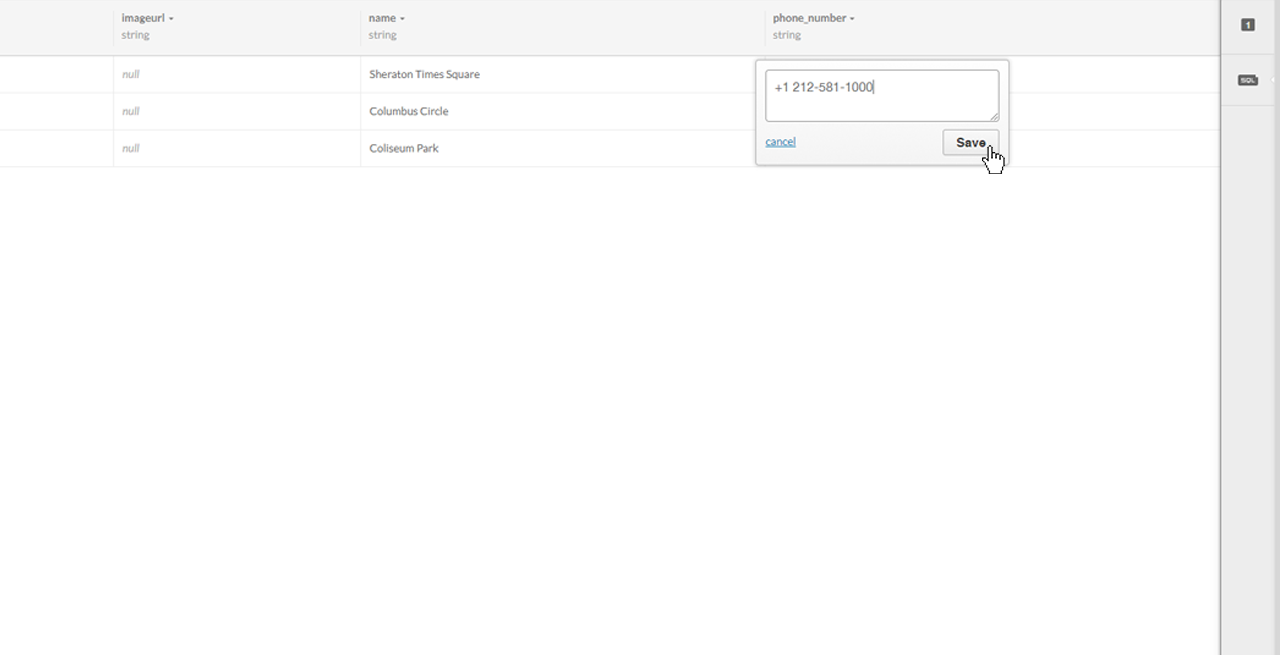 5. Go back to your map. You will see that there are extra fields to select from when you want to edit the infowindow. That means you have successfully created a column.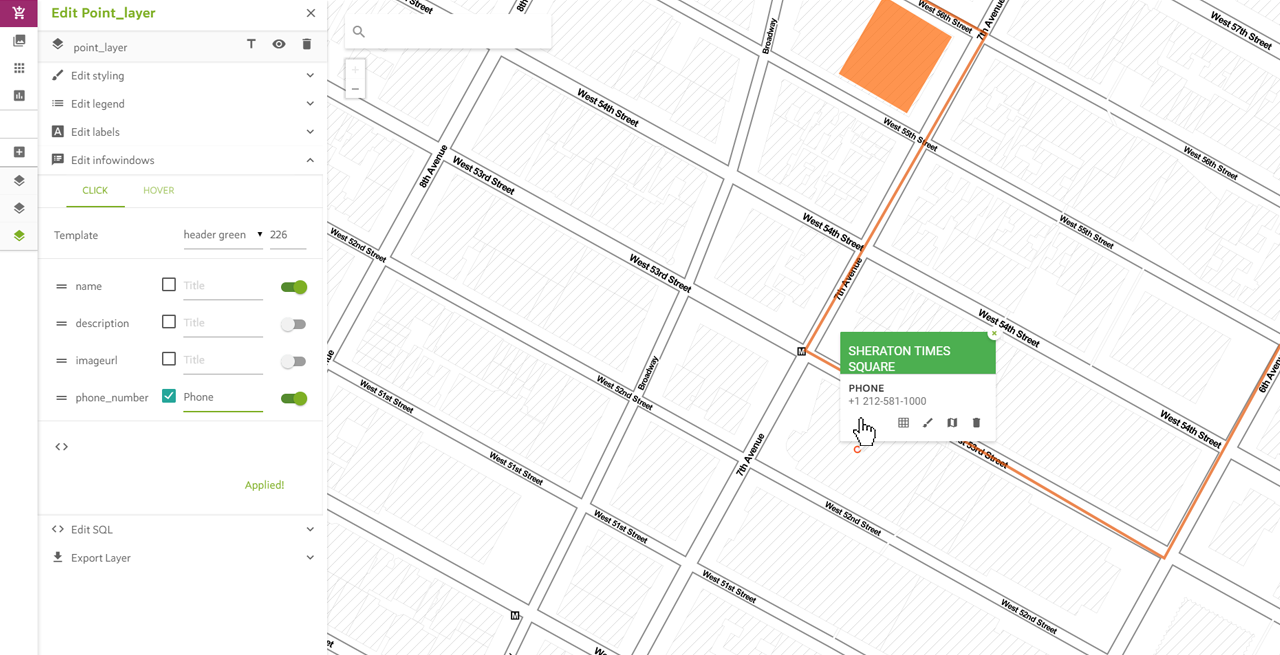 Quick tip! Mind the data types.
Do you want to add an extra column that you can use to style your data? Keep in mind that every styling option (range, category or custom) needs a certain data type. For example, range and custom styling need a field of type number, while category styling is based on a field of type string.