Creating maps with Spotzi can be done by simply drawing a point on the map. It is also possible to create maps by importing files with a geometry like shapefiles or KMLs. With Spotzi you can simply create maps in two ways:
Step-by-step explanation
---
1. Login to your Spotzi account.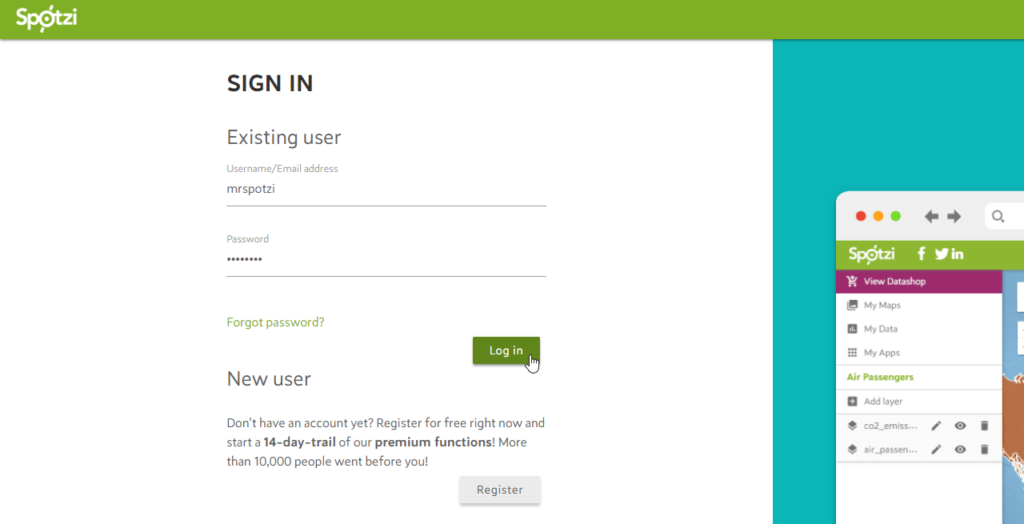 2. Open your My Maps and press the CREATE MAP button.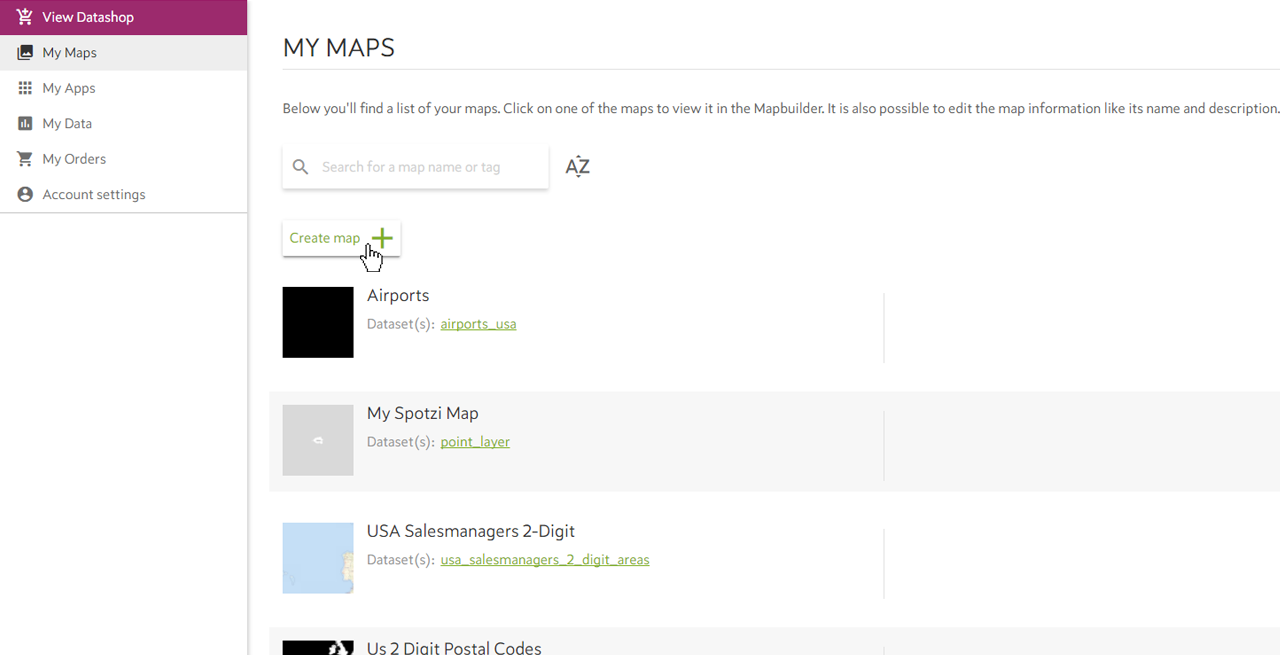 3. Here you can choose between three options: