access_time 1 MIN  | fiber_manual_record BEGINNER  | label DATA, ADD A ROW TO A DATASET, ADD A FEATURE TO A DATASET
---
Spotzi Mapbuilder allows you to add a row to a dataset. Keep in mind that, when you add a row with a geometry, you in fact add a feature to your map. In this example we will create an extra row with the coordinates of the Coliseum Park (latitude = 40.76900427024065, longitude = -73.98427784442903). To create a new row you have to take the following steps: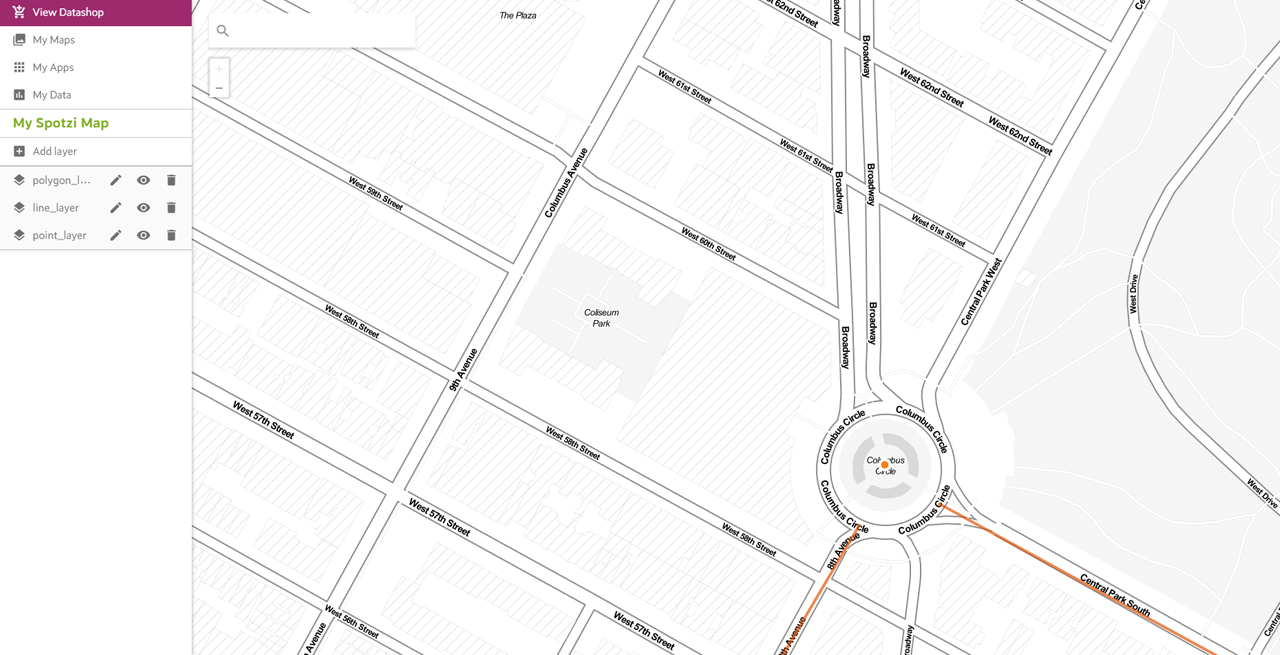 1. Find your dataset. Click the OPTIONS button and select VIEW DATASET from the dropdown menu.
2. Your table will open up. To add a row press the ADD ROW button in the right corner  at the bottom.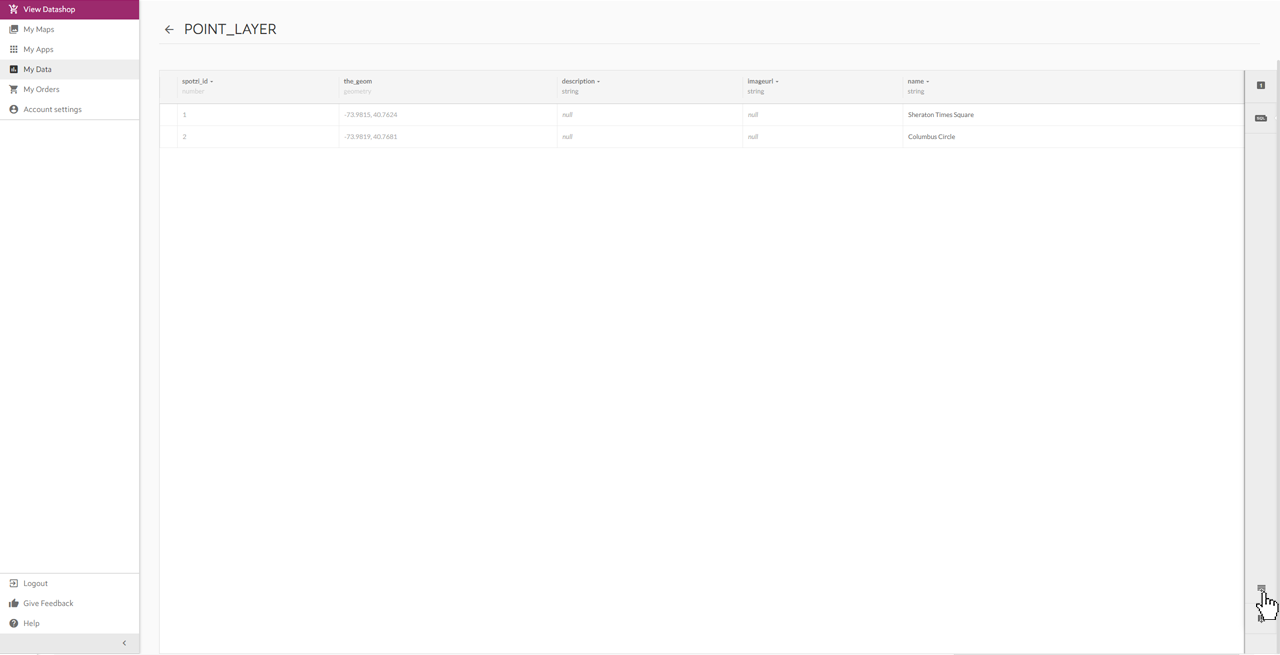 3. An empty row will be created. To add the name of our location (Coliseum Park) and its coordinates to the new row click into the respective cells. A typing window will appear. Click SAVE after every change you made.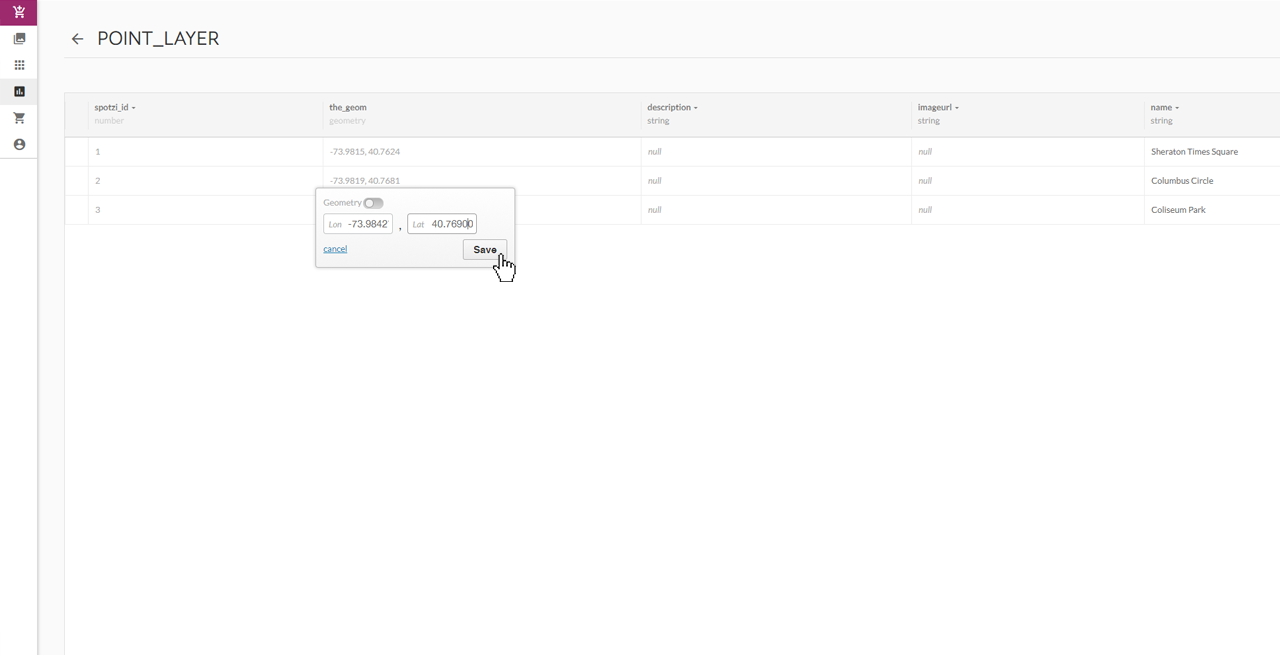 4. When you are done, go back to your map. You can see that the row (map feature) has been added to your map.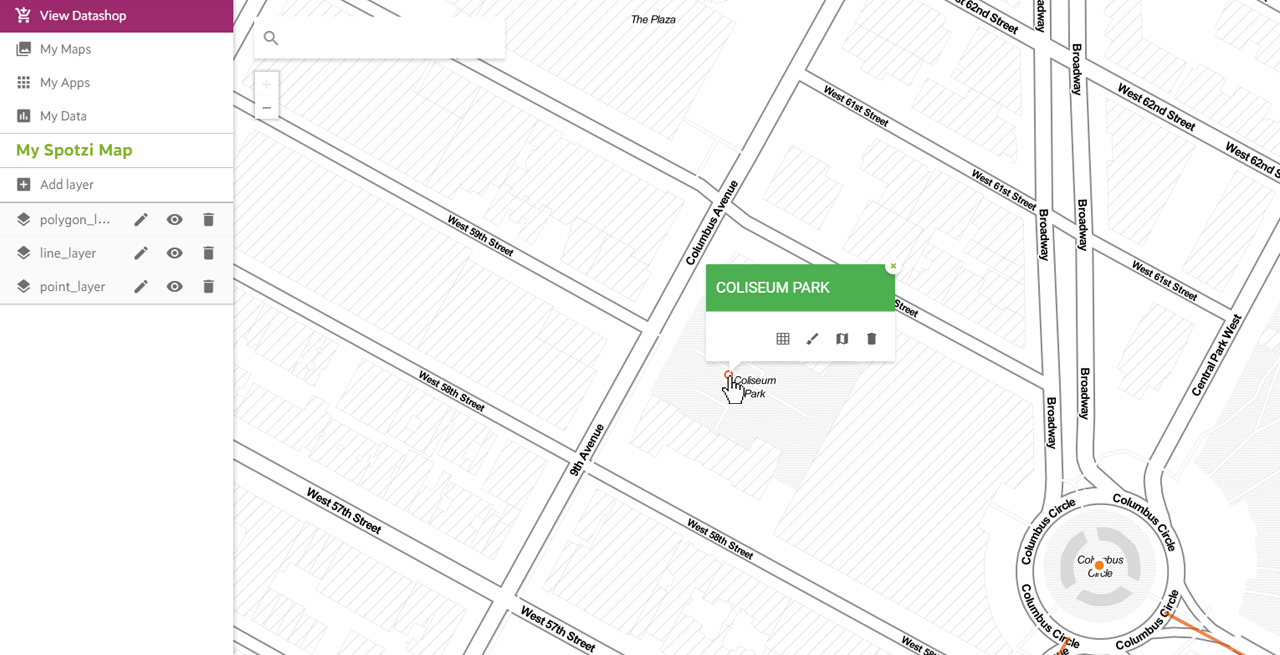 Quick tip!
Use spatial data from the Spotzi Datashop when you want to add polygons or lines to your map. It is also possible to add geometries with lines and polygons manually, but this might be quite some work, simply because a geometry may consist of hundreds of points that you will have to add manually. When you download datasets containing lines or polygons from our Datashop you do not have to worry about this. This saves you lots of time.