Can I order a data set without registering a Spotzi Mapbuilder account?
access_time 1 MIN  | fiber_manual_record BEGINNER | label ORDER DATA SET, ORDER WITHOUT REGISTERING
---
Of course! At Spotzi we want to make ordering data sets as easy as possbile. That's why we recently added the option to checkout as a guest. This way you don't have to register a Spotzi Mapbuilder account. Normally your ordered data will be added to your Mapbuilder account. When you checkout as a guest you will receive a downloadlink where you can download your data set directly after payment. For more information about this guest checkout, please read our article about this solution.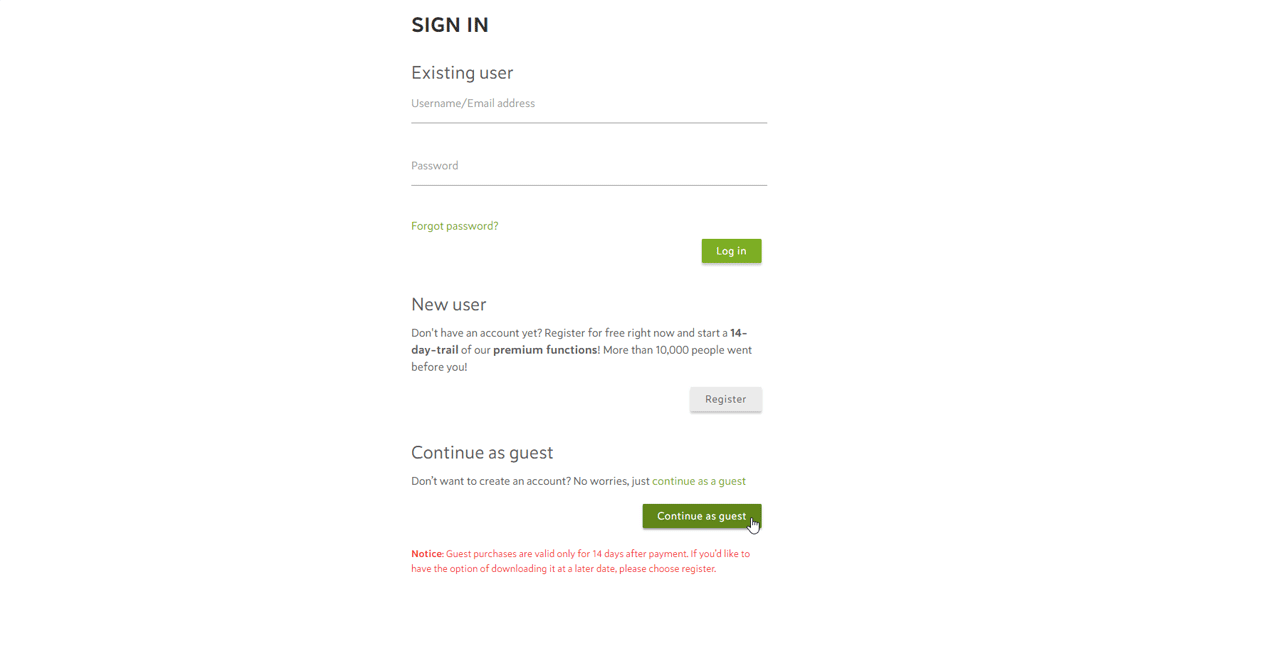 Keep in mind!
Please be advised that a Mapbuilder account will be forever available. Without an account you receive a downloadlink that will be available 14 days after purchase.