access_time 1 MIN  | fiber_manual_record BEGINNER  | label LAYER OPTIONS, DATA LAYERS, CHANGE DATA ORDER
---
Sometimes you have added several data layers to your map and want to prioritize one or more of them. It is for example convenient to place a point layer above a polygon layer.  If you did not add your layers in the correct order in the first place you can change the layer order. Read further to learn how.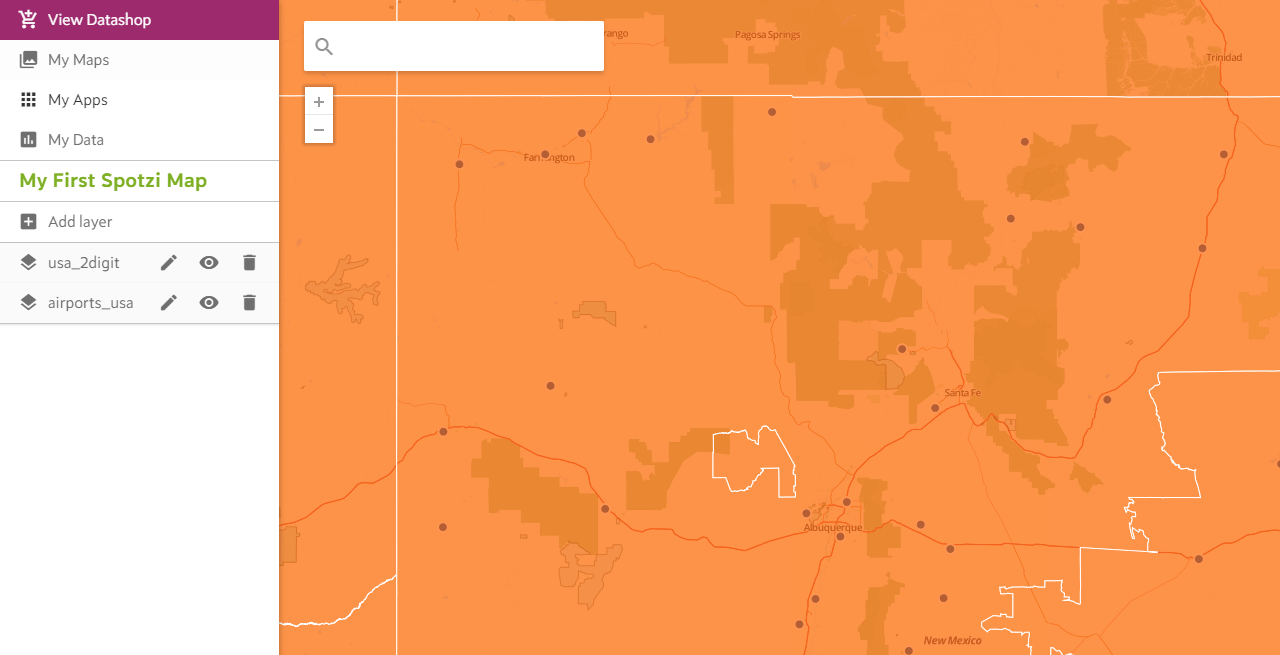 Changing the layer order
---
To change the layer order on the console on the left hand side hover your cursor over the map layer you want to change. Drag the map layer to the right position.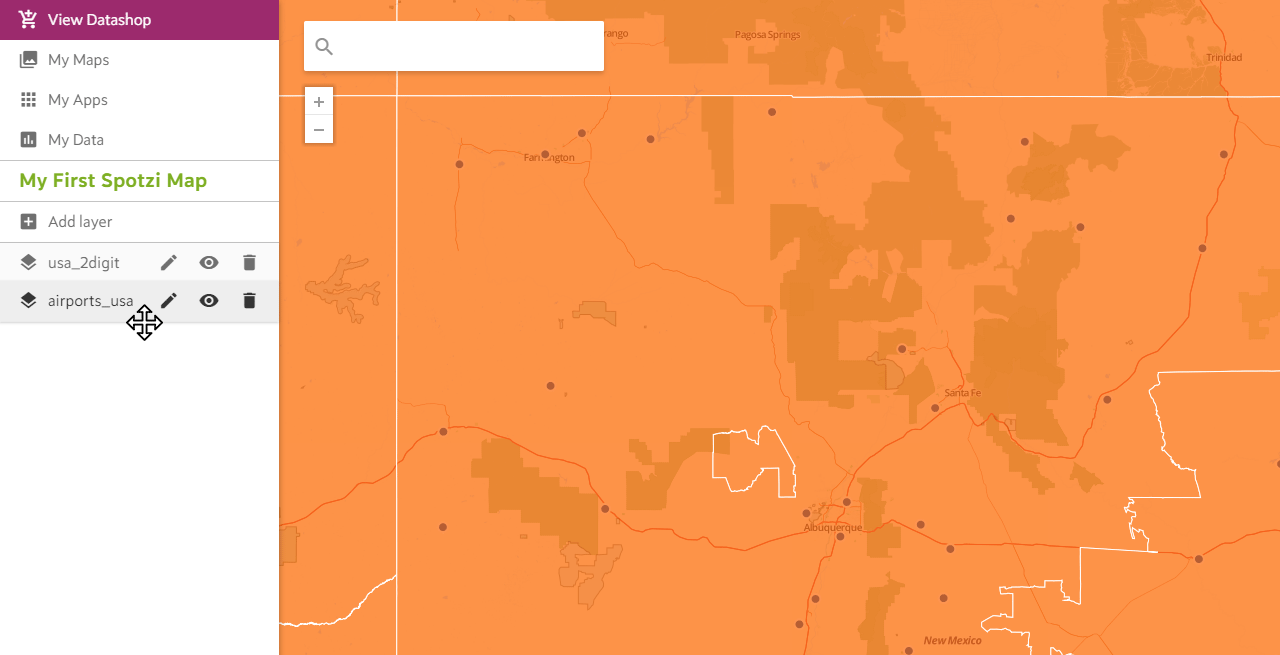 You have changed the layer order.