Delete a column of a dataset
access_time 1 MIN  | fiber_manual_record BEGINNER  | label DATA, DELETE COLUMN, DELETE FIELD OF FEATURE
---
Spotzi Mapbuilder allows you to delete a column of a dataset. Keep in mind that every column is a field of a map feature. So if you for example want to delete a column with information about the postal code, the map connected to this dataset will not depict postal codes anymore . To delete a column you have to follow the steps outlined below:
1. Find your dataset. Click the OPTIONS button and select VIEW DATASET from the dropdown menu.
2. Your table will open. To delete a column press the small arrow button next to the column title. A drop down menu will appear. Click DELETE THIS COLUMN.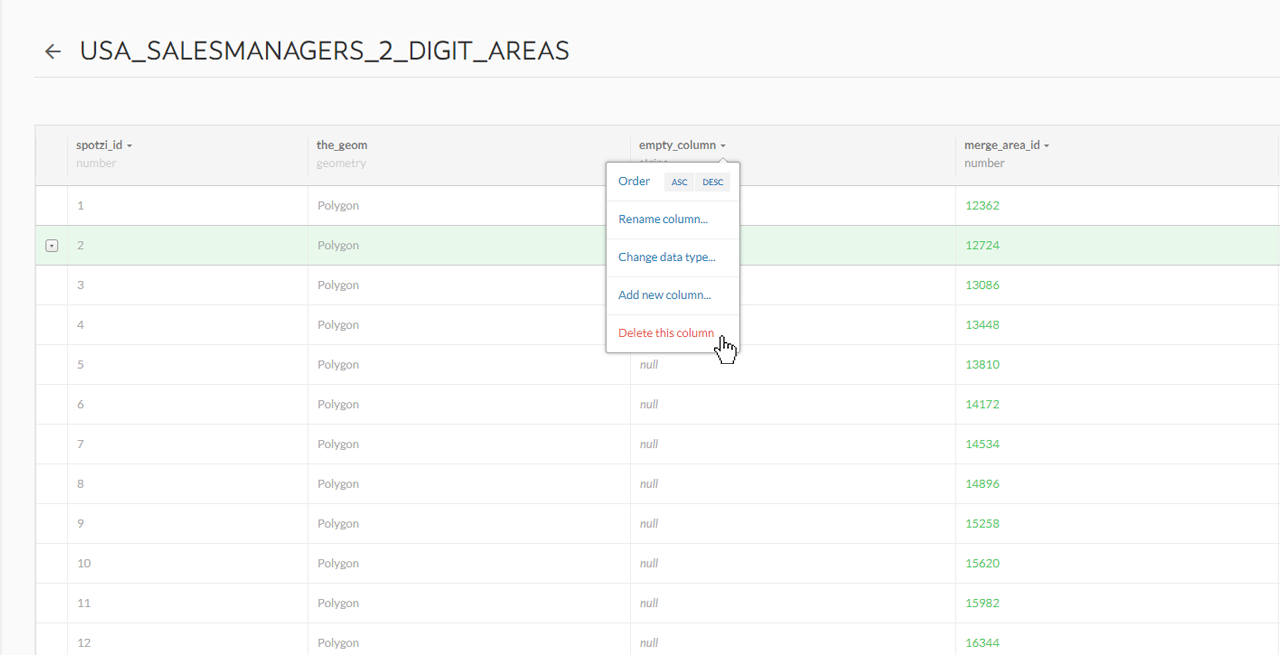 3. Confirm that you want to delete the column.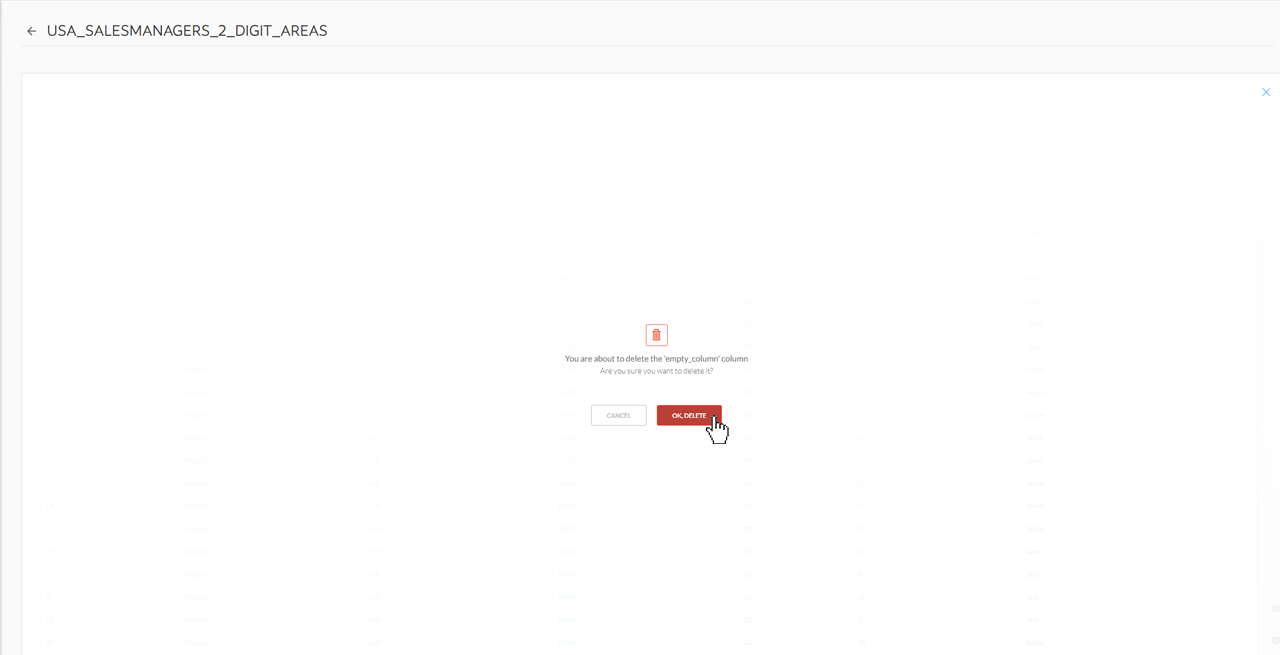 4. After confirming you have successfully deleted your column.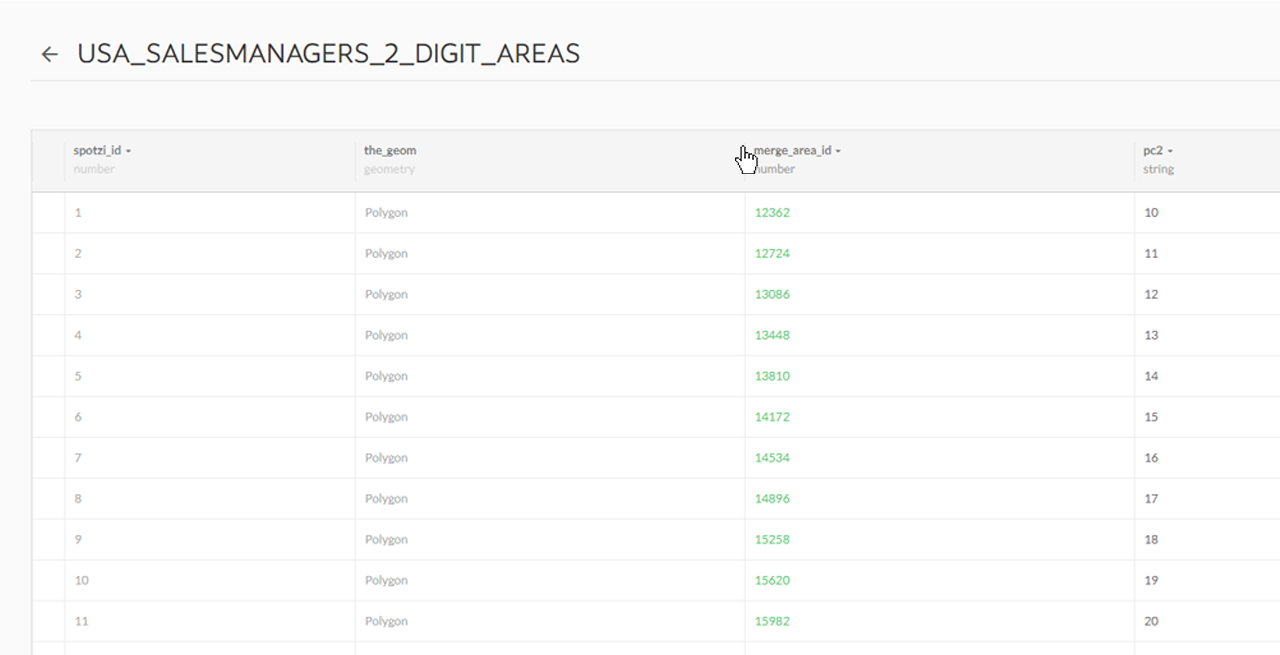 Quick tip! Export your data before deleting a column
Before you delete a column, always make sure you made a backup of your data. Deleting columns is permanent so make sure you exported the data before you delete any columns.