Delete a row of a dataset
access_time 1 MIN  | fiber_manual_record BEGINNER  | label DATA, DELETE ROW, DELETE FEATURE
---
The Spotzi Mapbuilder allows you to delete a rows of a dataset. Keep in mind that every row represents a map feature if it contains a geometry. So if you delete a row, you may delete a map feature (point, line or polygon).  To delete a row you have to take the following steps:
1. Go to MY DATA and view the dataset of which you want to delete a row.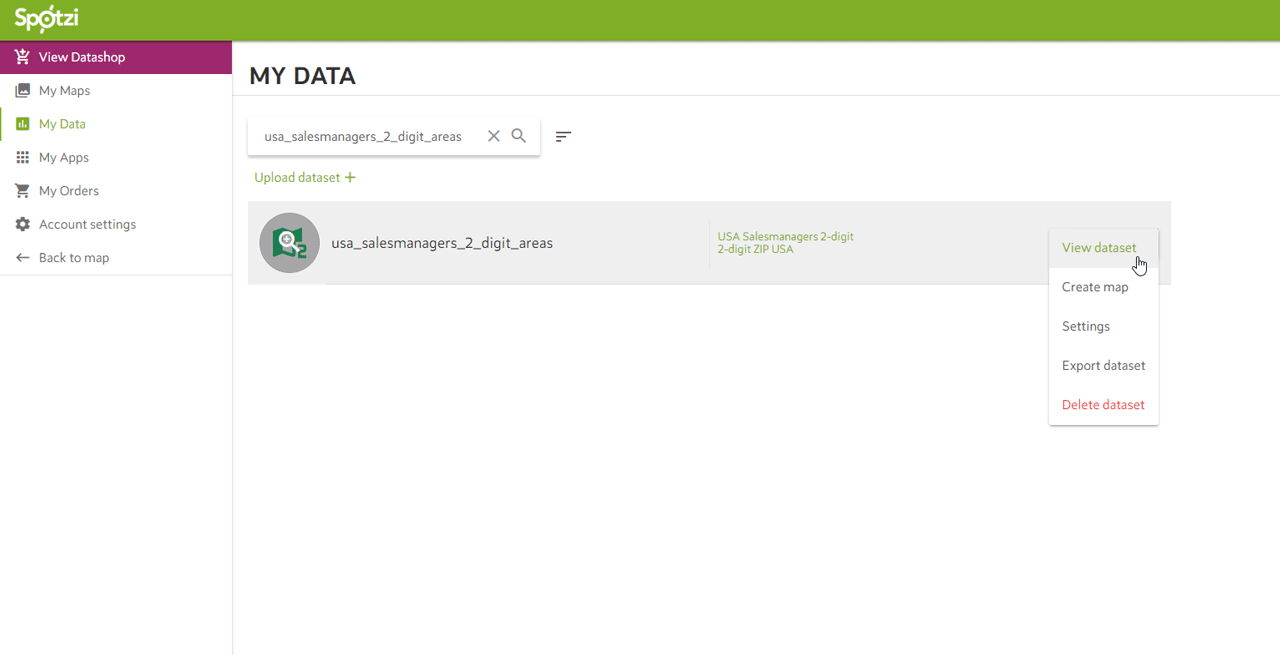 2. Your table will open. To delete a row press the small arrow button in front of the row. A drop down menu with the options to delete the row appears. Click DELETE THIS ROW.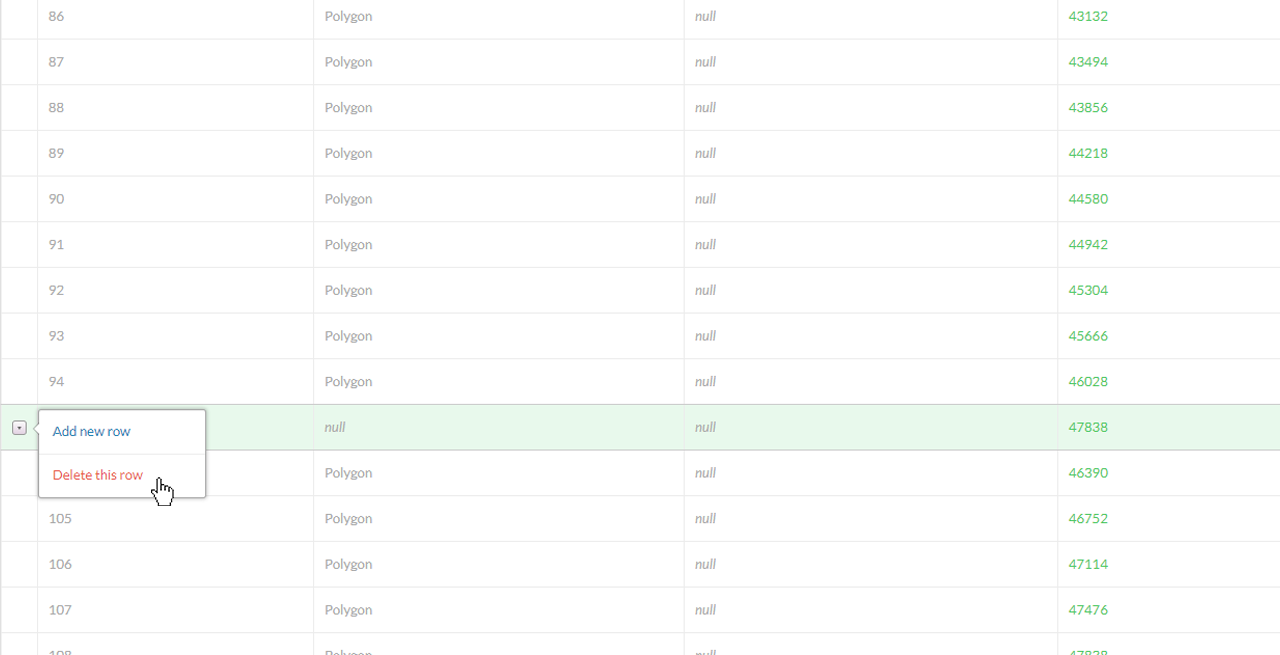 3. Confirm that you want to delete the row.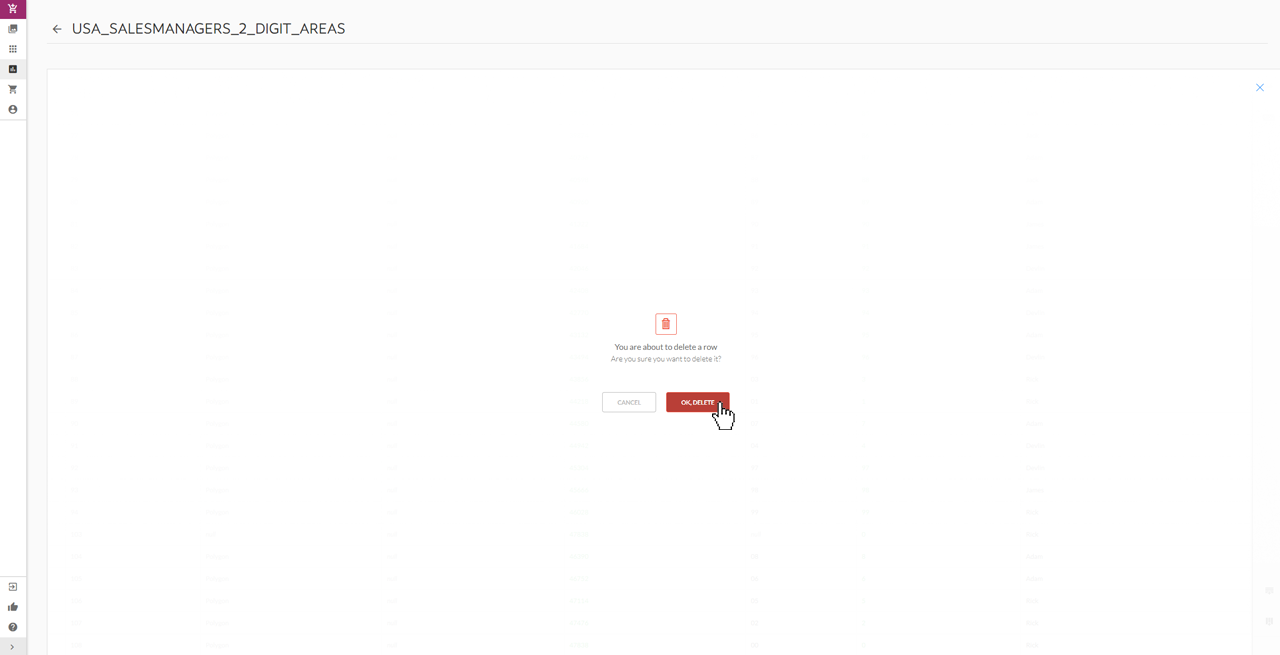 4. After the confirmation you have successfully deleted your row.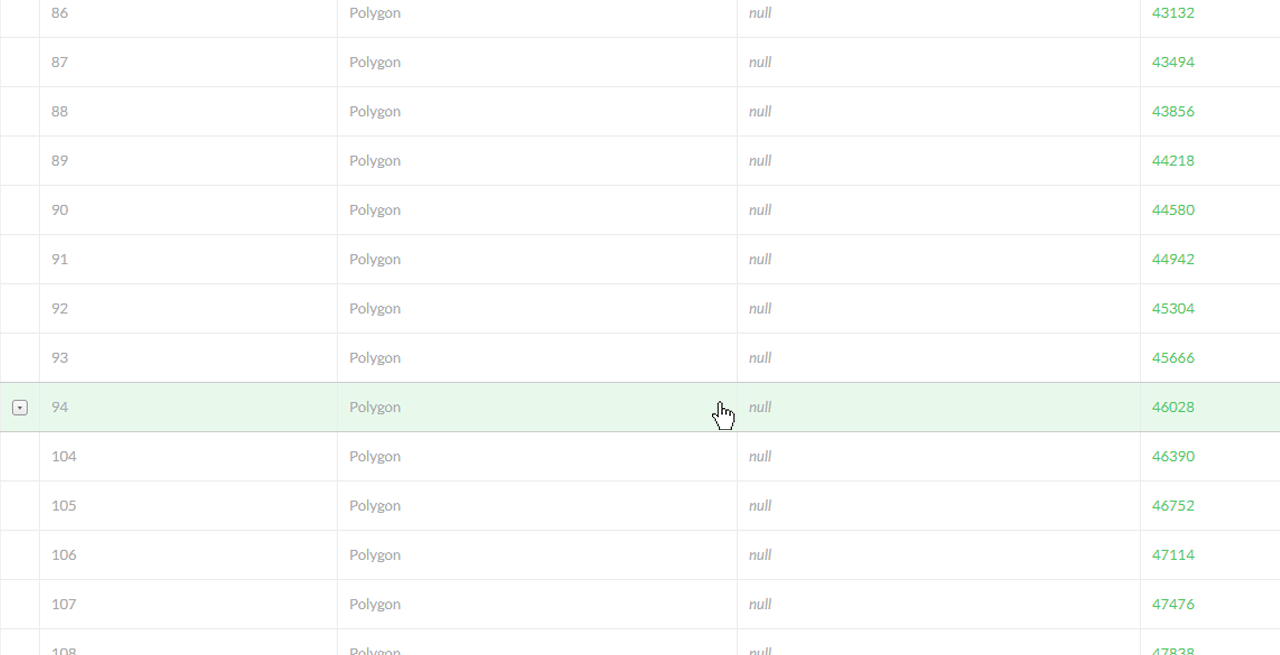 Quick tip! Export your data before deleting a row
Before you delete a row, always make sure you made a backup of your data. Deleting rows is permanent so make sure you exported the data before you delete any rows whatsoever.