How to use the logo free maps app?
access_time 1 MIN  | fiber_manual_record BEGINNER | label PUBLISH MAP, SHARE MAP, NO LOGO, LOGO FREE MAPS, APPS
---
The Logo Free Maps app allows you to disable the Spotzi logo in your maps. Easy if you want to customize your maps fully to your own corporate style. To disable the logo in your shared maps you have to take the following steps:
1. Go to MY APPS and open de logo free maps app. This is a trial version. To activate this app, please contact us.
2. Turn the logo visibility off.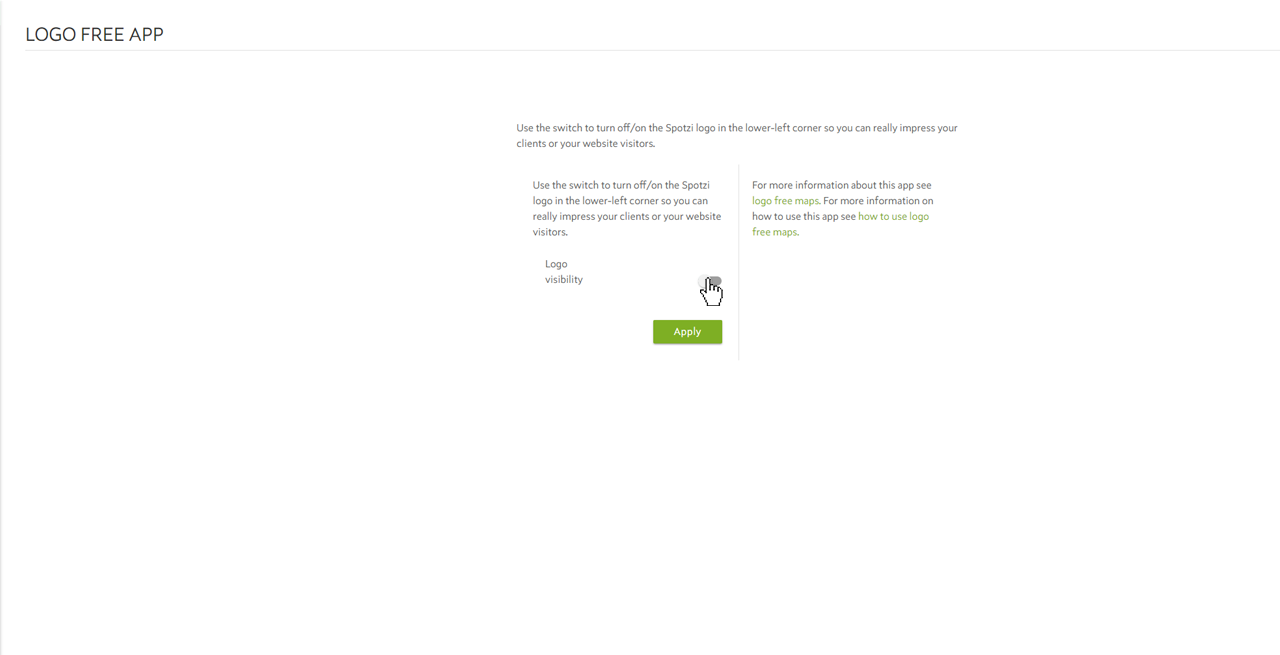 3. Press APPLY to confirm.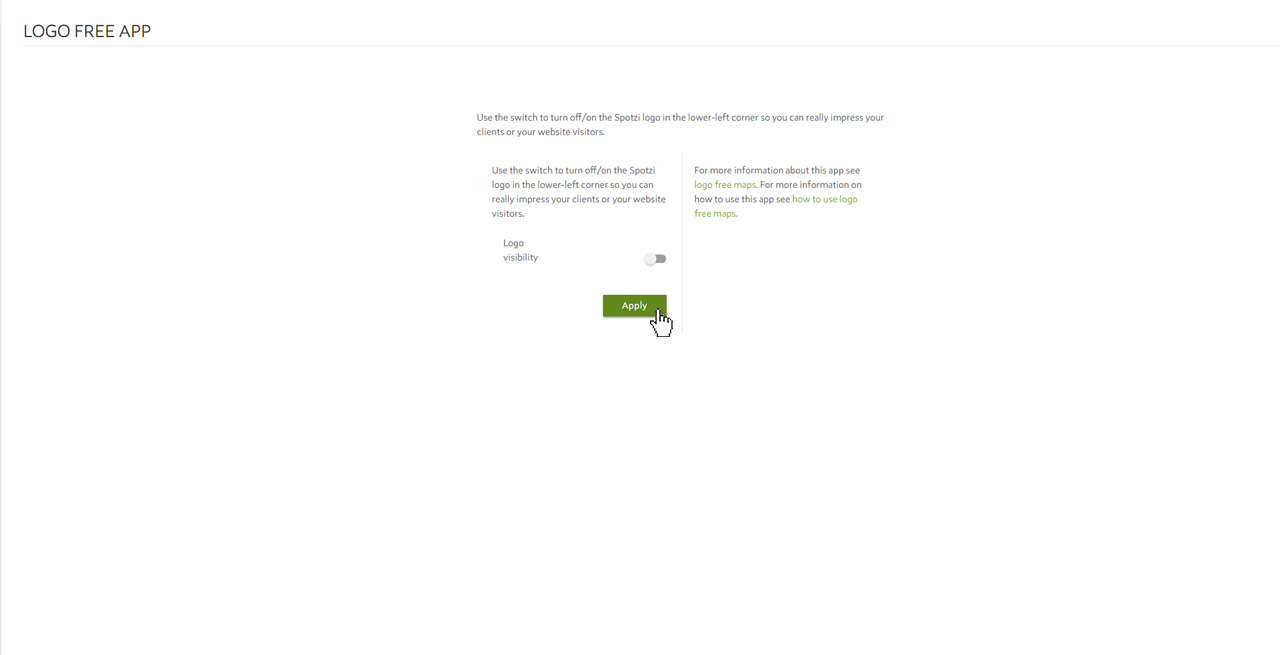 4. Now every time you are sharing a map, the Spotzi logo won't be visible.