access_time 2 MIN  | fiber_manual_record BEGINNER  | label LAYER OPTIONS, ACTIVE LAYER, LAYER VISIBILITY, RENAME LAYER, DELETE LAYER
Choose the active layer
The Spotzi Mapbuilder allows you to add multiple layers to your map. All map layers and their corresponding map layer options can be accessed in the console on the left hand side. If you have multiple layers, the green layer icon indicates which layer you are currently editing.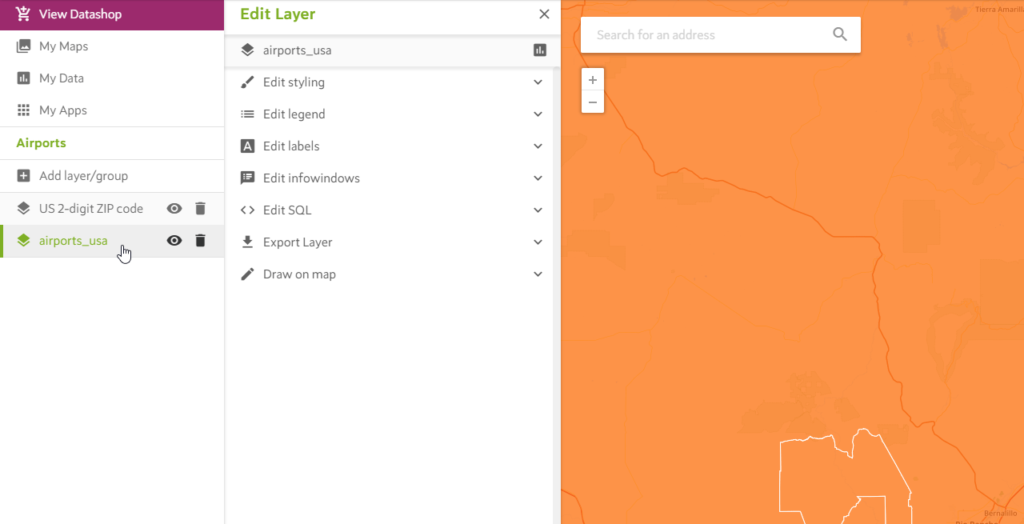 Rename your layer
If you want to rename your layer, click on the title of your particular layer.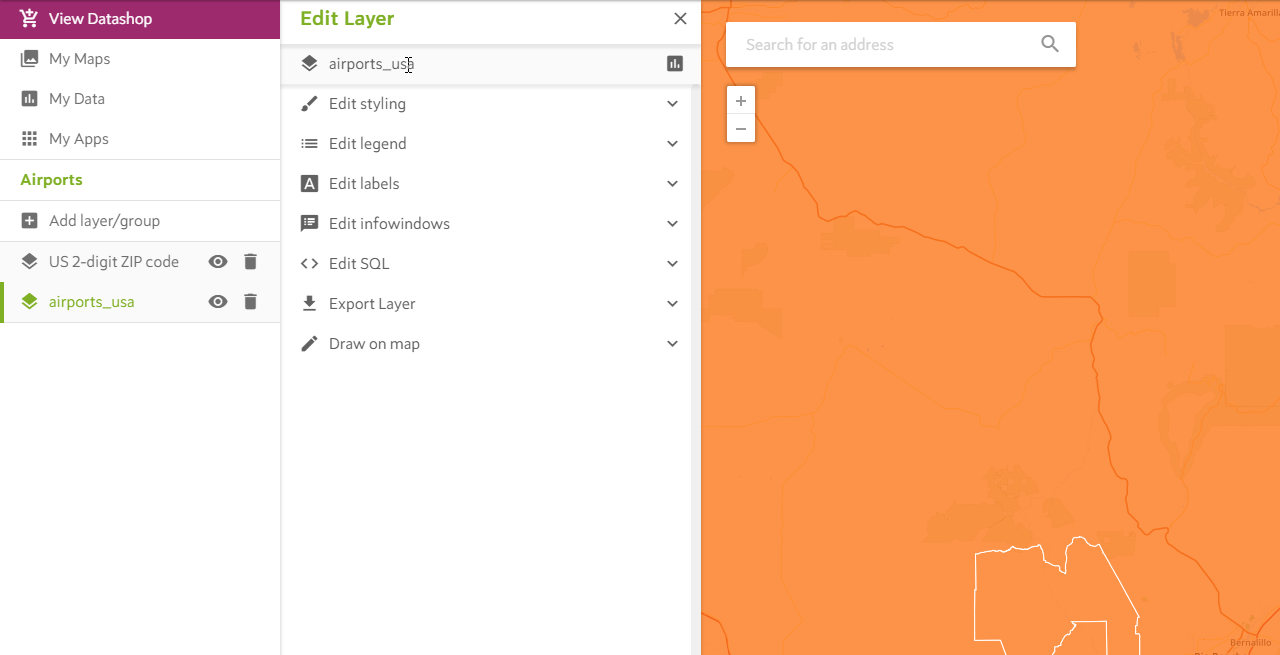 Now a field will appear, in which you can type the new name. After changing the name, press SAVE.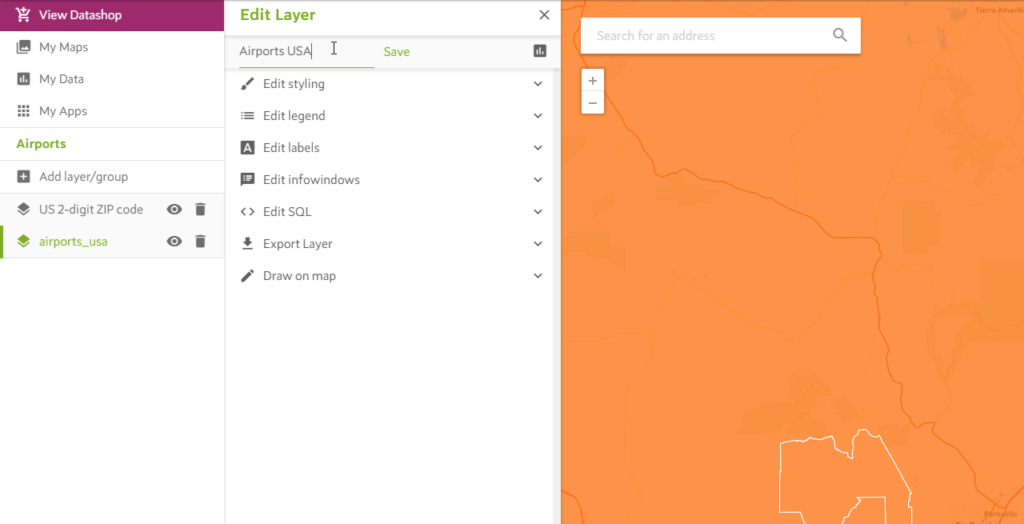 Edit layer visibility
In order to make a map layer invisible click the icon that resembles an eye. Your map layer will disappear.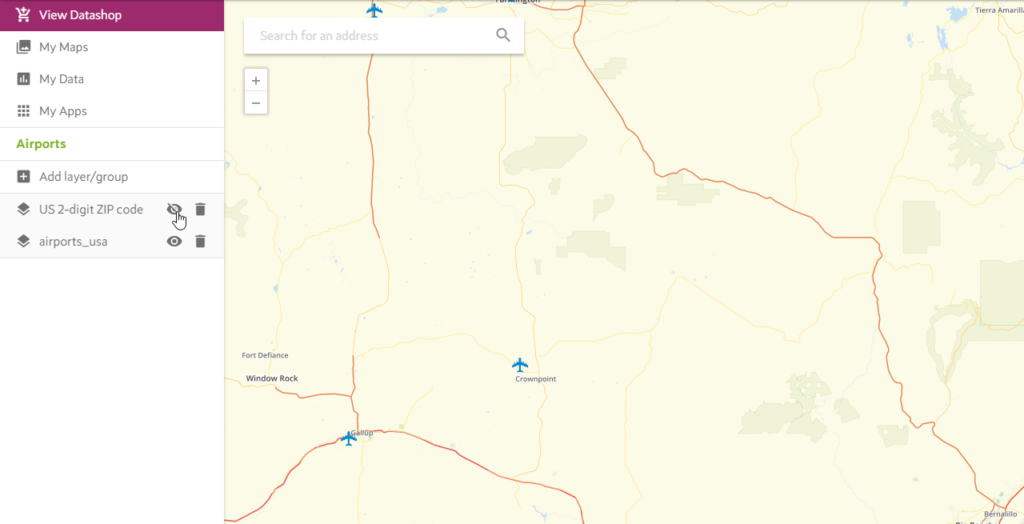 Delete layer
To delete a layer from your map press the button that resembles a bin. A pop up screen, in which you are asked if you want to delete the layer, will appear.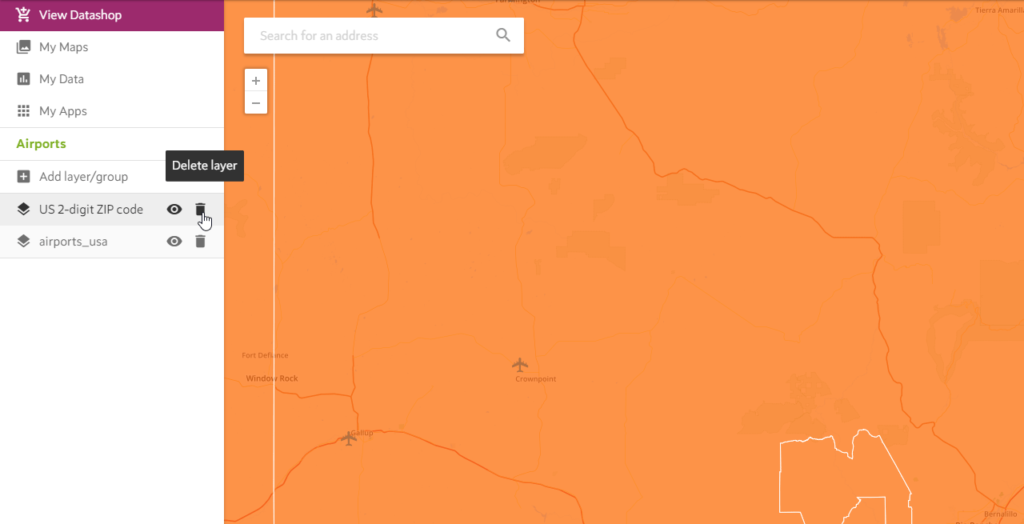 Confirm by clicking the DELETE LAYER button.
Keep in mind!
Deleting a layer from your map does not mean that you deleted the data permanently. It is still available in MY DATA and you can add it again or add it to a different map.