access_time 1 MIN  | fiber_manual_record BEGINNER  | label PAYMENT, IDEAL PAYMENT, ORDER PROCESS, DATASHOP ORDER
---
Spotzi accepts iDeal payments. After you have entered your credentials or logged in you can choose a payment method. Select the iDeal option and click the CHECK ORDER to confirm your payment method and go to the order overview.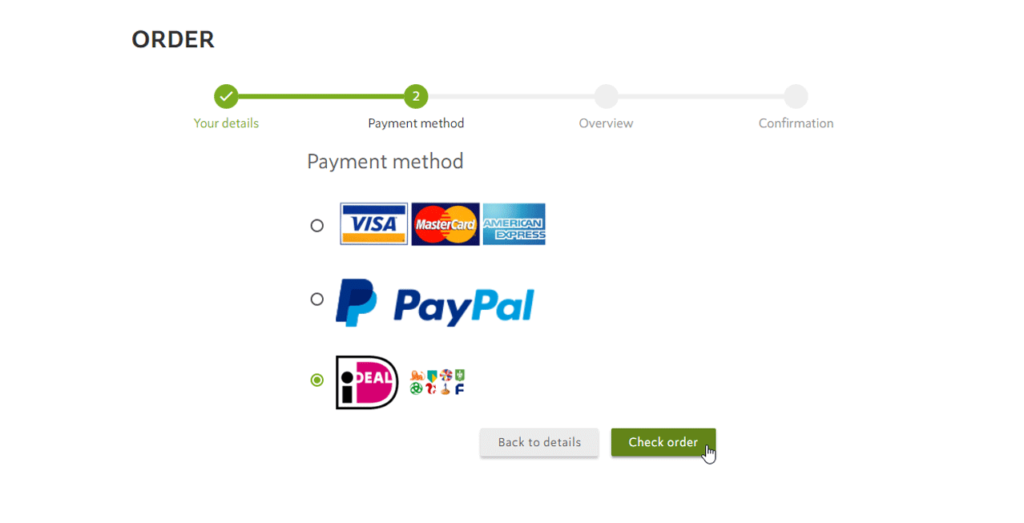 Now you will see the order overview with the data/map you want to order and your details. Are your details correct? Press PAY NOW to confirm your order. Now you will be redirected to the iDeal payment terminal (provided by Mollie).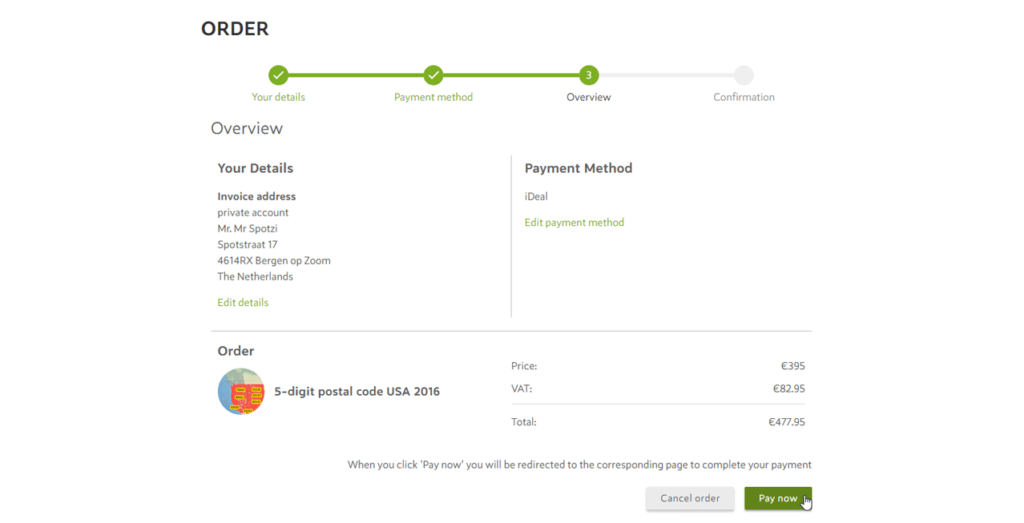 Now you wil get the option to select your bank. After selecting your bank, you will be redirected to the payment terminal of your bank. Follow the steps in this terminal to complete your order.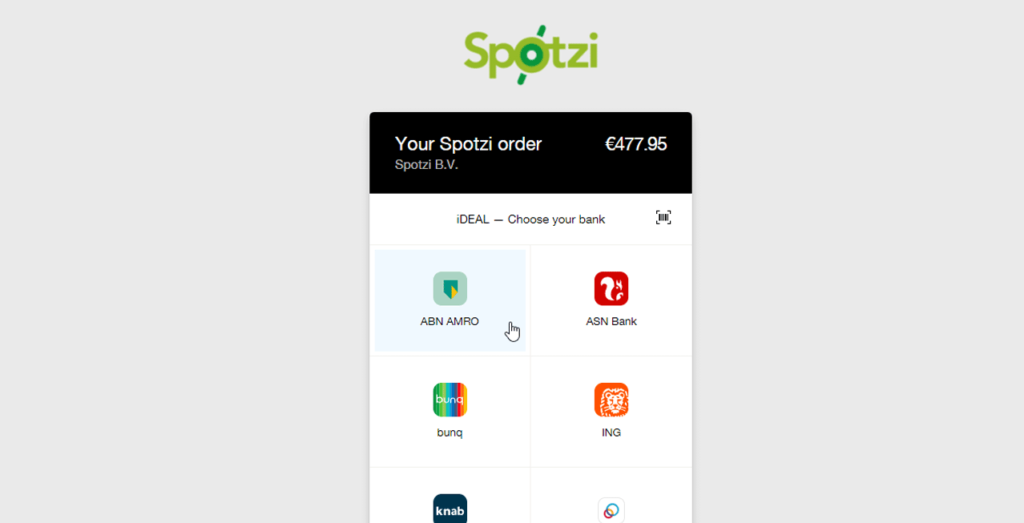 When your payment is accepted the Spotzi Mapbuilder will automatically start importing your dataset. Keep in mind that importing large datasets may take a while. You can go back with editing your maps, because the import process will continue in the background. When the import is complete you will receive an confirmation email.