How to use the PDF reporting app?
access_time 2 MIN  | fiber_manual_record BEGINNER | label TURN DATA INTO PDF, PDF REPORTING, DATA PRESENTATION, DATA ANALYTICS
---
The PDF Reporting app turns your data into beautiful PDF reports for your customers and colleagues. These PDFs are a great and clear way to present your data. To create a PDF report you have to take the following steps:
1. Go to MY APPS and open the PDF Reporting app.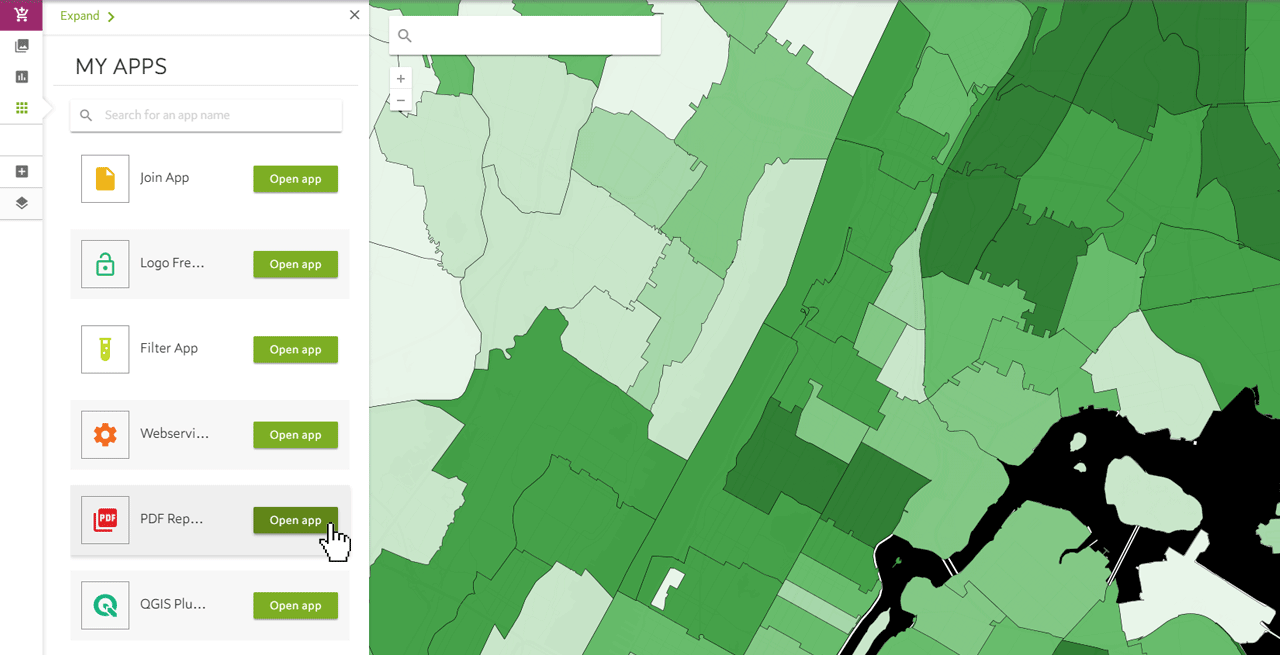 2. Select the map that you want to use to generate a PDF report.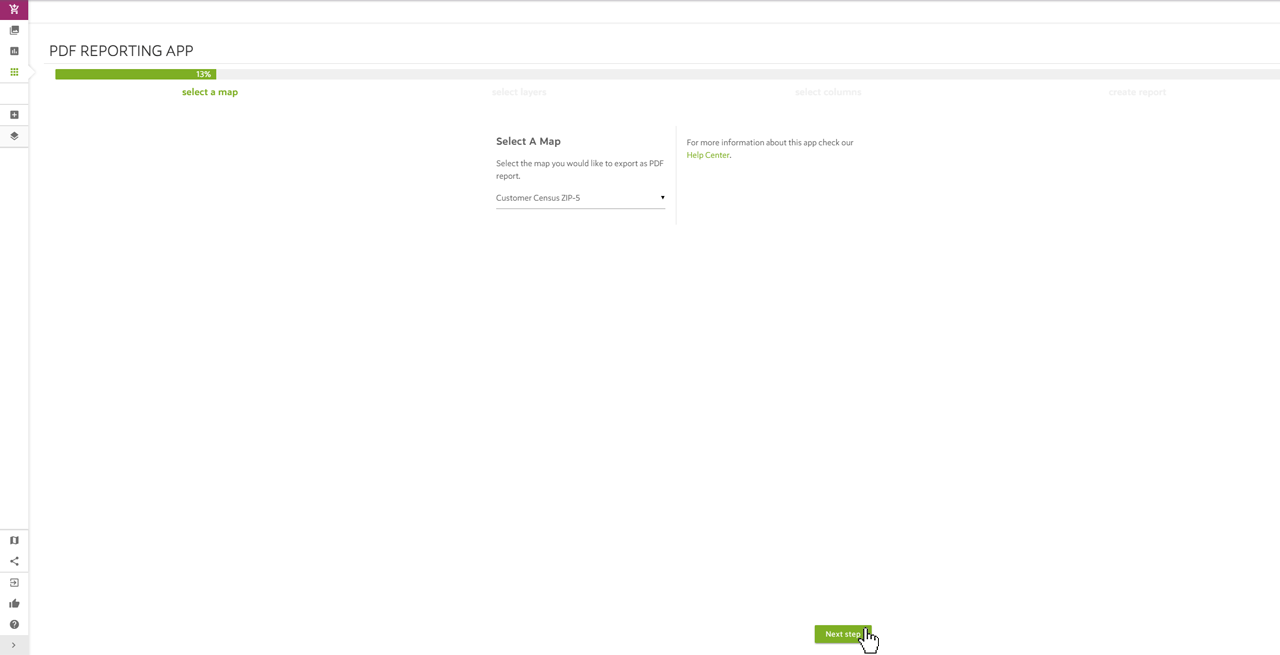 3. Select the data layers you want to add to your PDF report.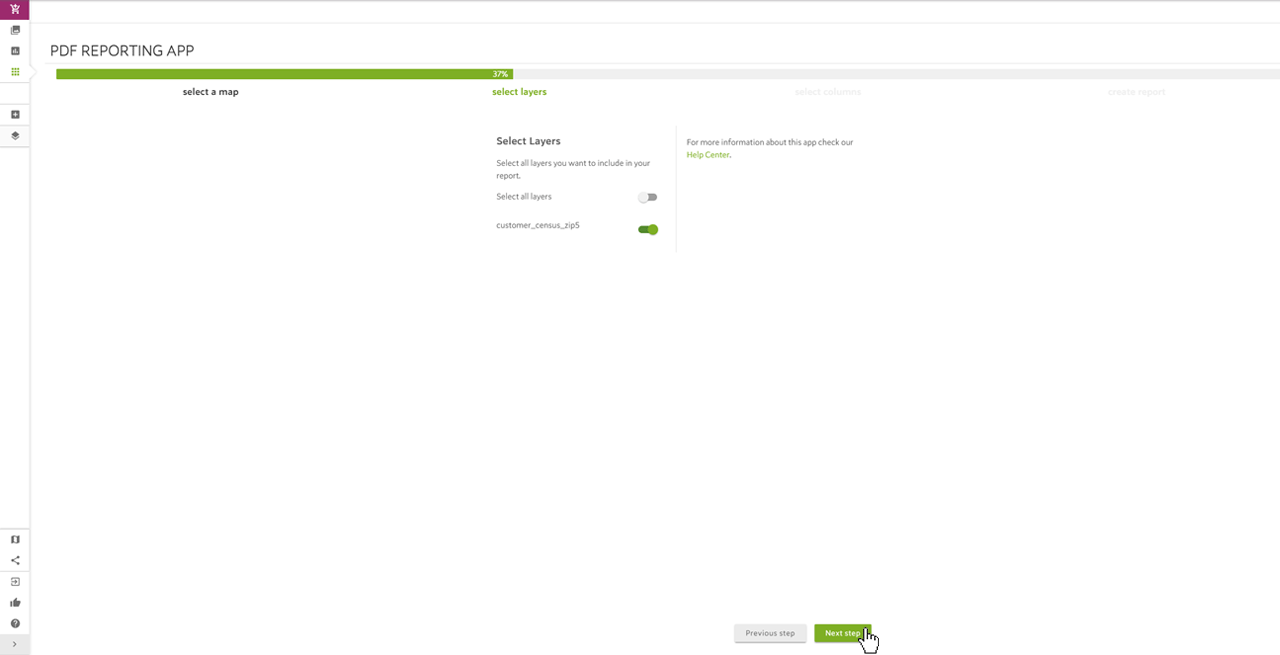 4. Select the columns you want to add to your PDF report.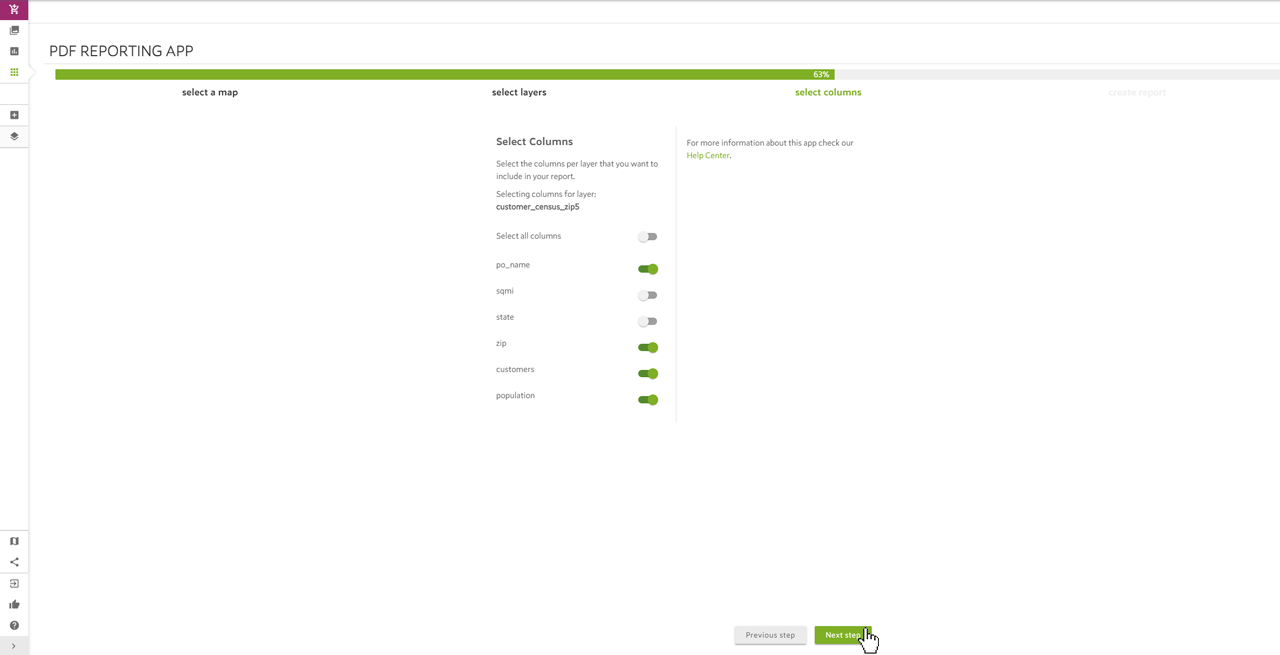 5. Now you are ready to generate the PDF. Press GENERATE REPORT to confirm. Your download will start immediately.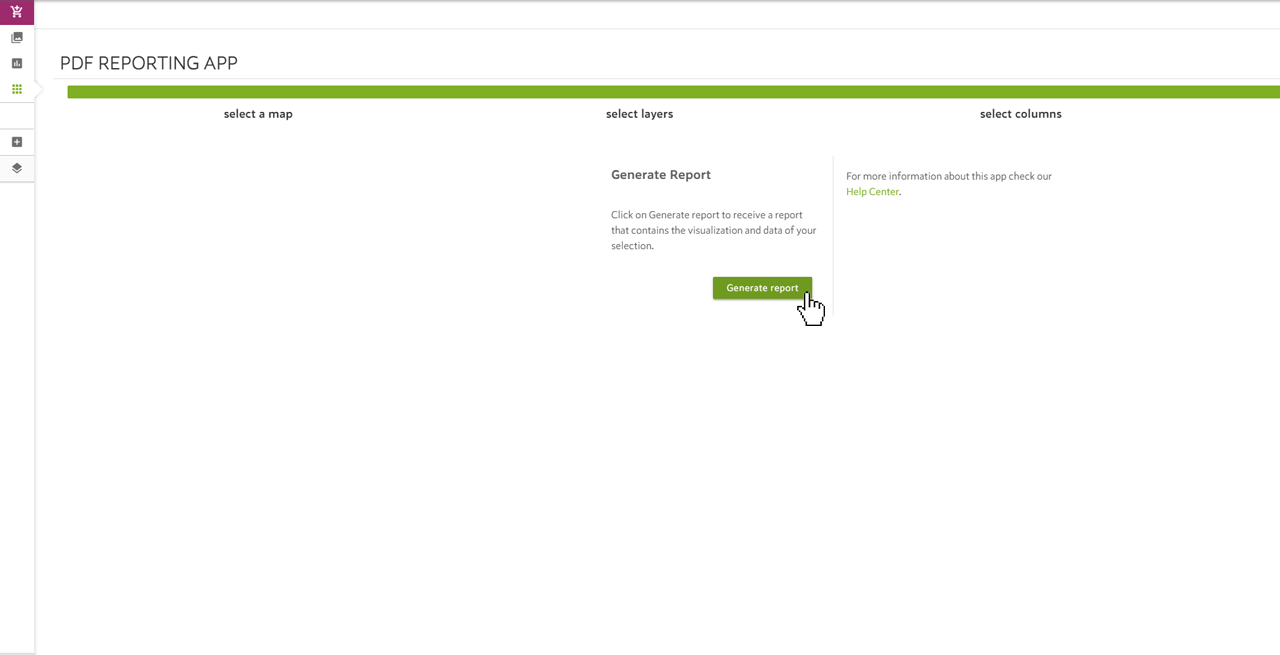 6. You have successfully created a PDF from your data.