How to edit multiple features in QGIS?
access_time 3 MIN  | fiber_manual_record INTERMEDIATE  | label SPOTZI QGIS PLUGIN, MULTIPLE FEATURES EDIT
Step 1: Add Layer
---
From the Web Toolbar in QGIS click Spotzi Plugin and then Add Layer

The Add Spotzi Layer dialog box opens, displaying a list of your datasets.
Select a dataset name from the list, or search for a table name to filter the list, and click OK
Your dataset is downloaded to your PC or Macbook and appears in the QGIS Layers Panel.
Step 2: Start Editing
---
First of all we need to turn on the "Edit" function in QGIS by pressing the pencil icon in the menu.
The sample below shows regions in Germany. After you turn on the edit function all features will turn red.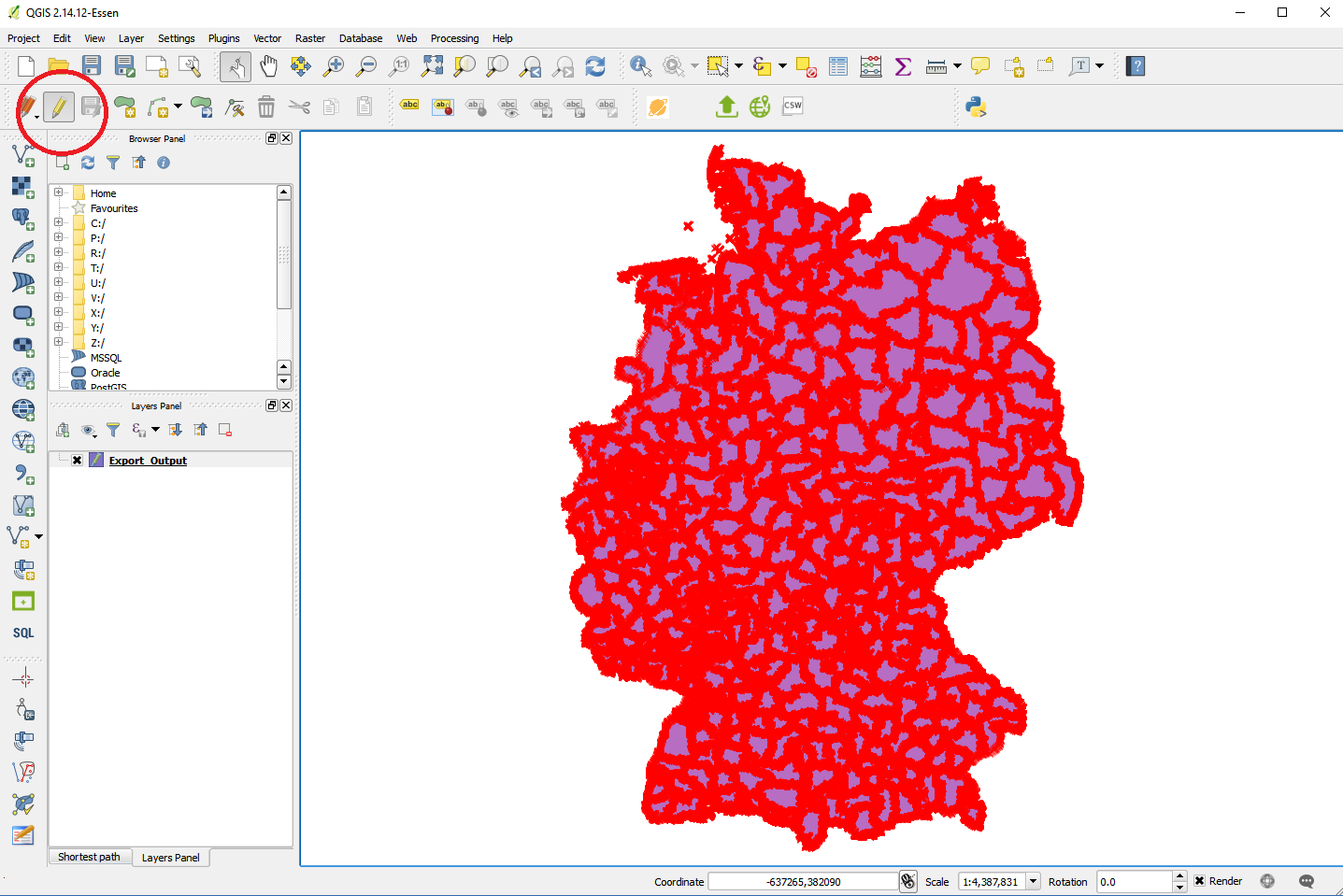 In this tutorial we will edit multiple objects (for instance multiple regions). Therefore we also need to turn on the "Select" function as shown below: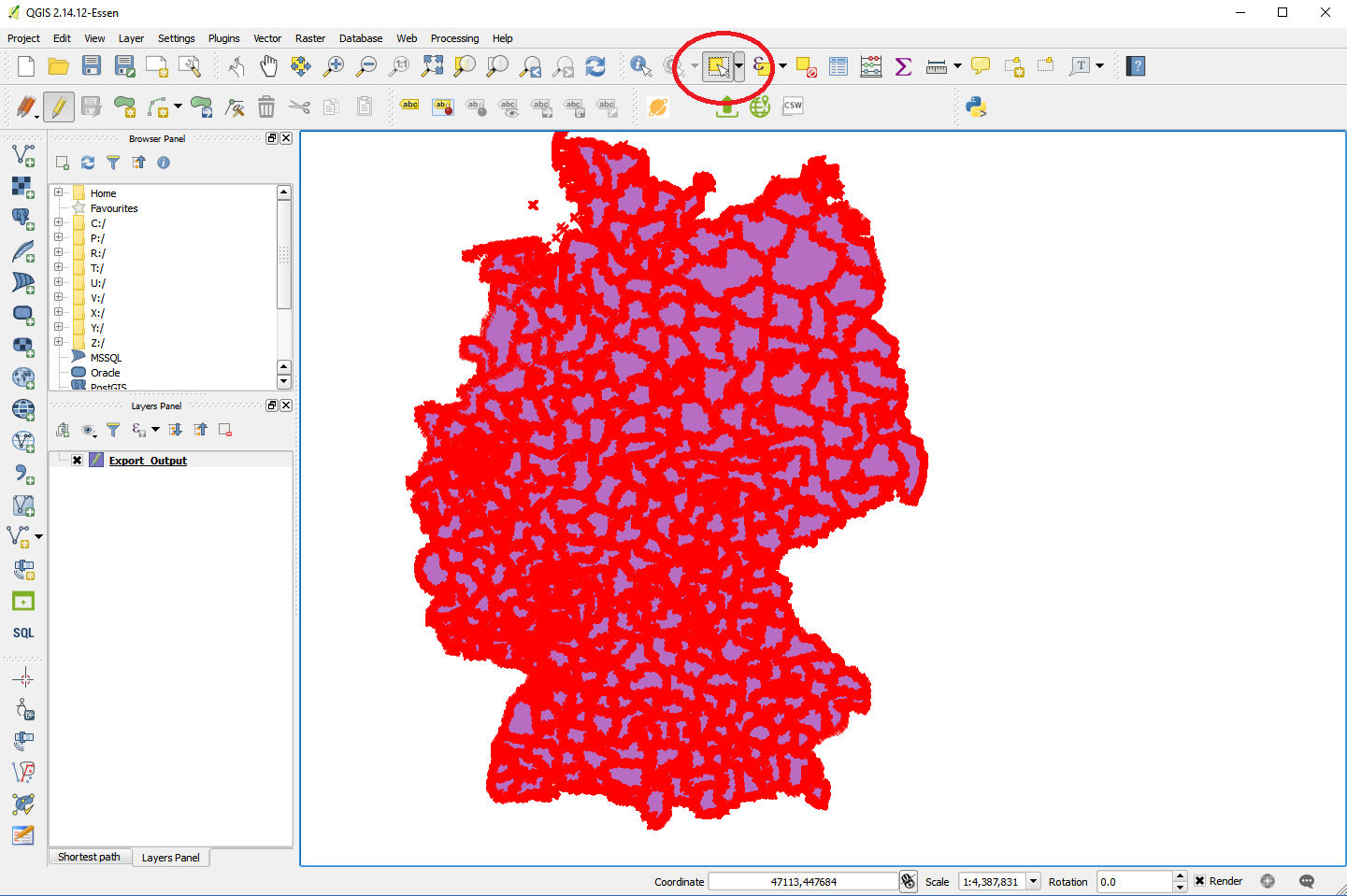 Now you are able to select multiple objects (in our case regions) by holding down the CRTL button and select the objects you want to edit. In our sample we selected 4 regions.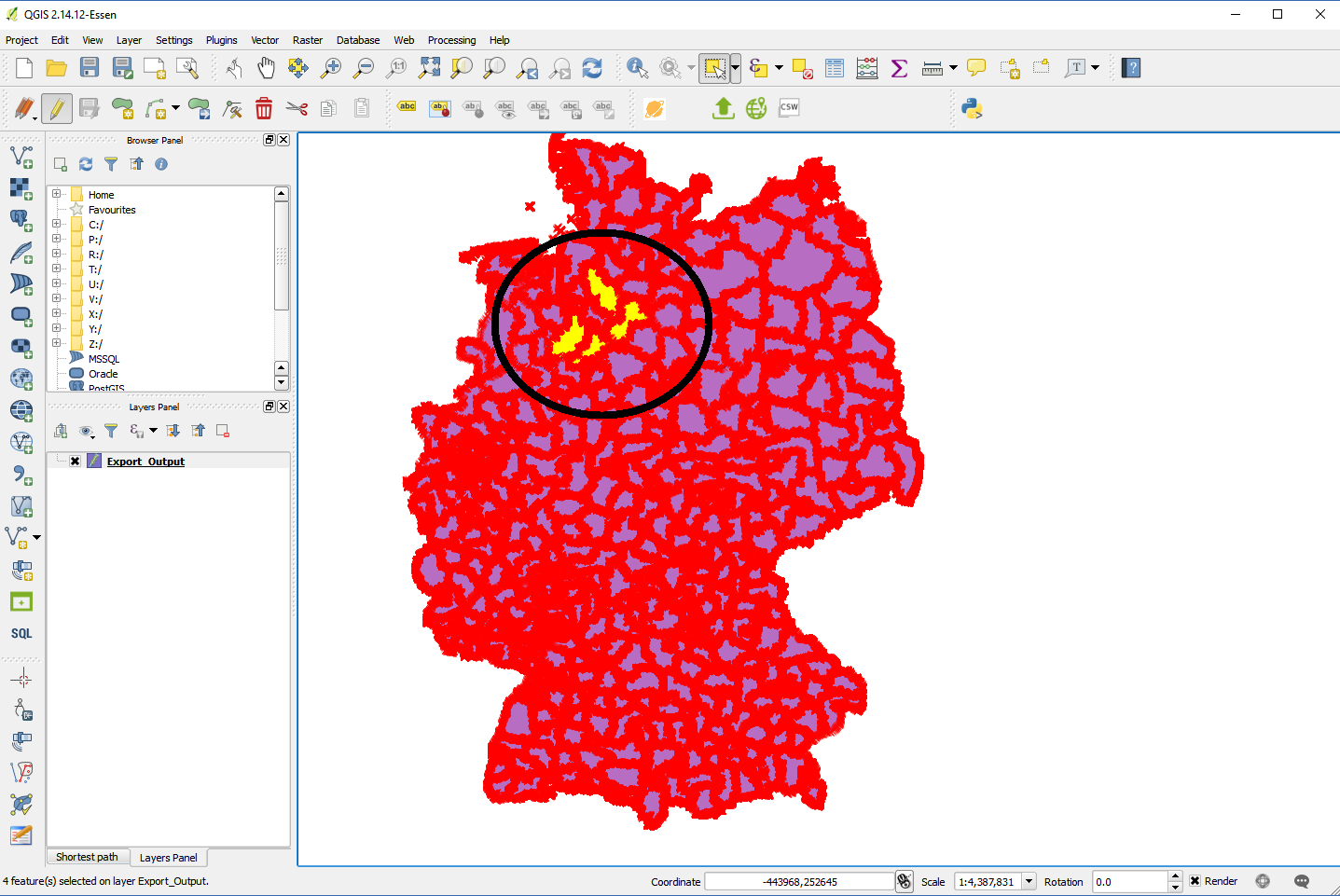 Once you are done with selecting the objects RIGHT CLICK on your map name (in our sample: Export_Output). From there you need to open the "Attribute Table" as shown below: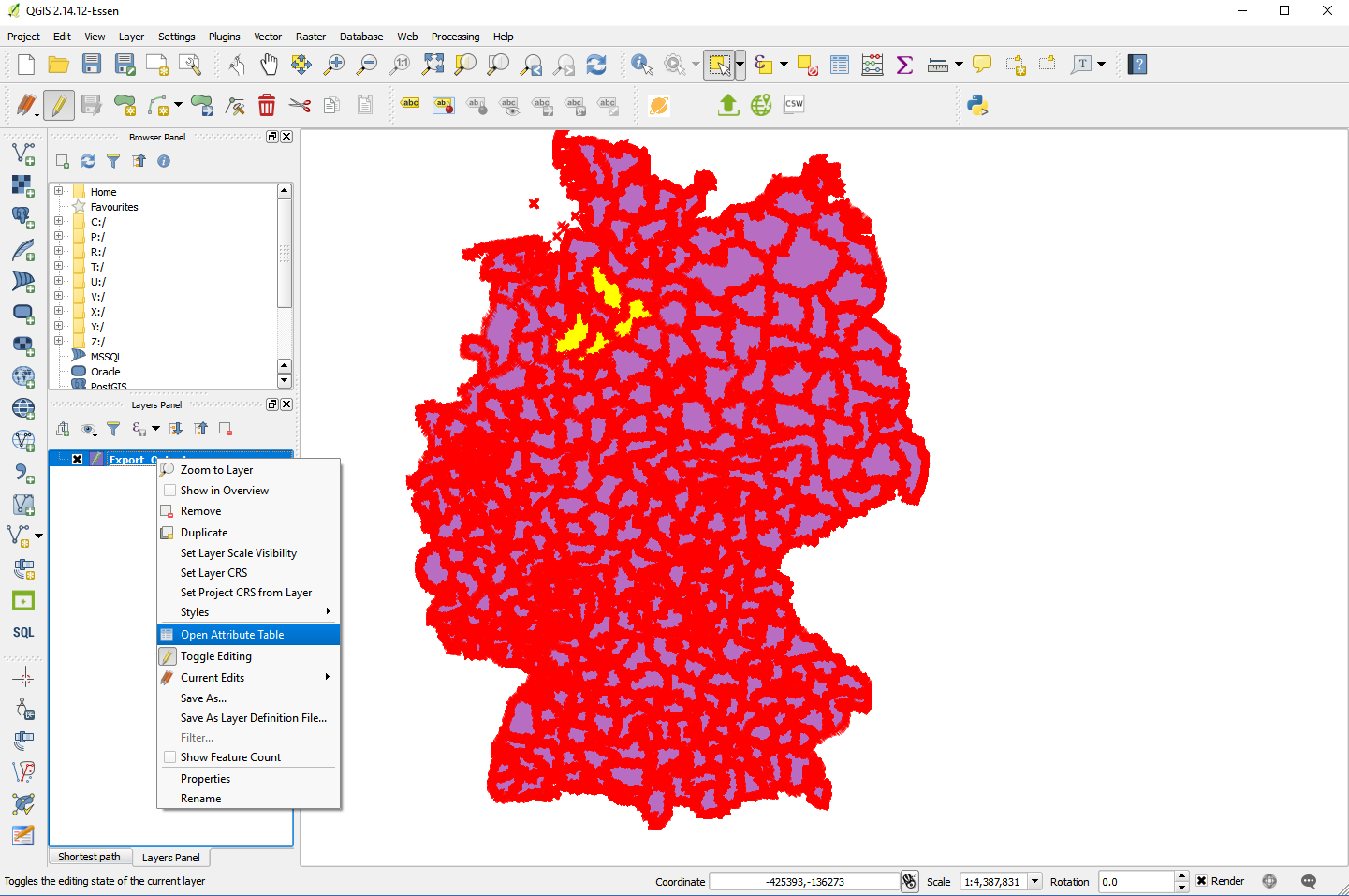 Now you have opened the Attribute table the final step is to show the content of the selected objects. This can be done in the lower right corner as shown below:
The selected objects are now shown. You can edit any field you want.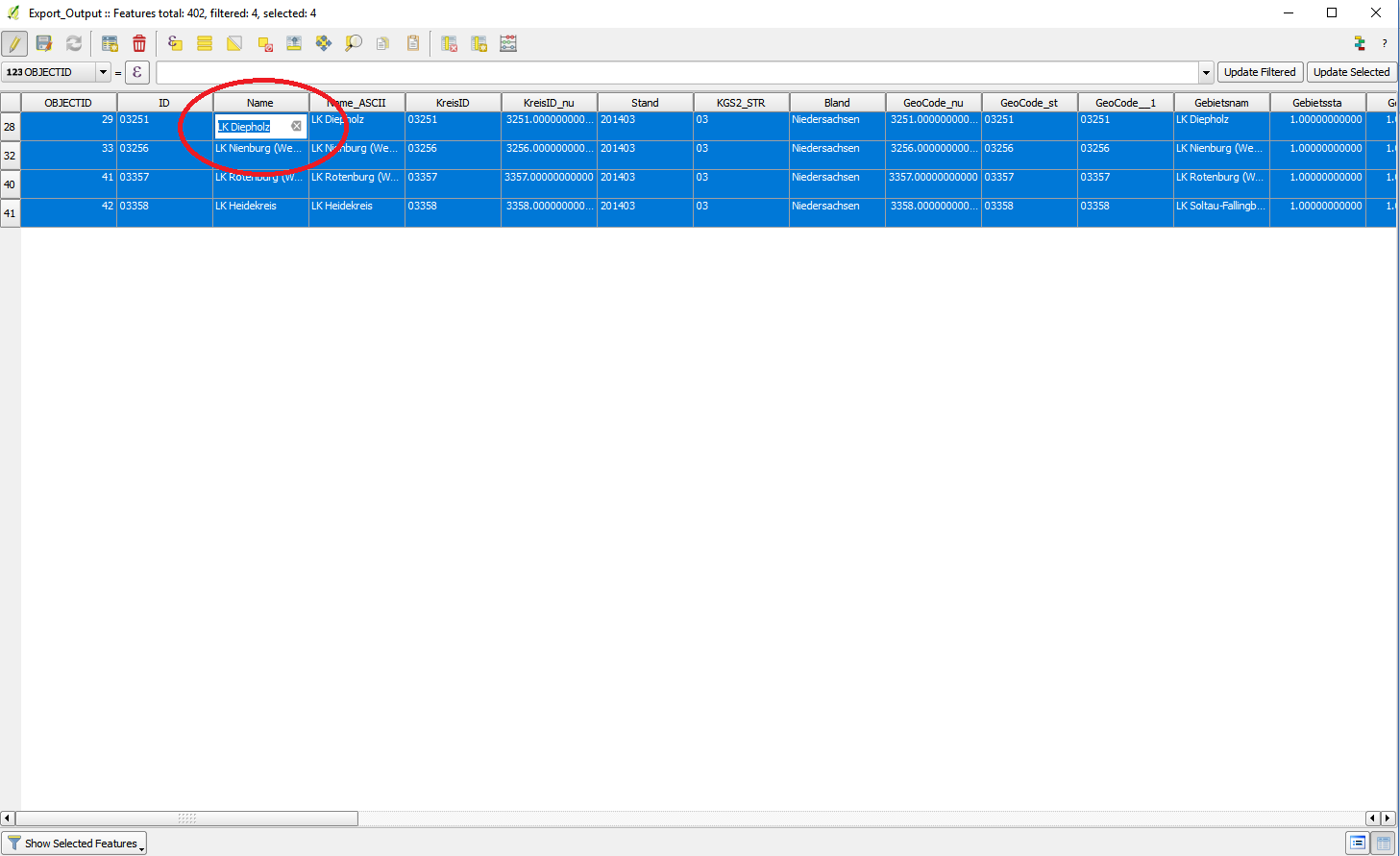 Once you are done editing you can close the "Attribute Table". Now one IMPORTANT step. You save your edits by pressing the "Pencil Icon" again.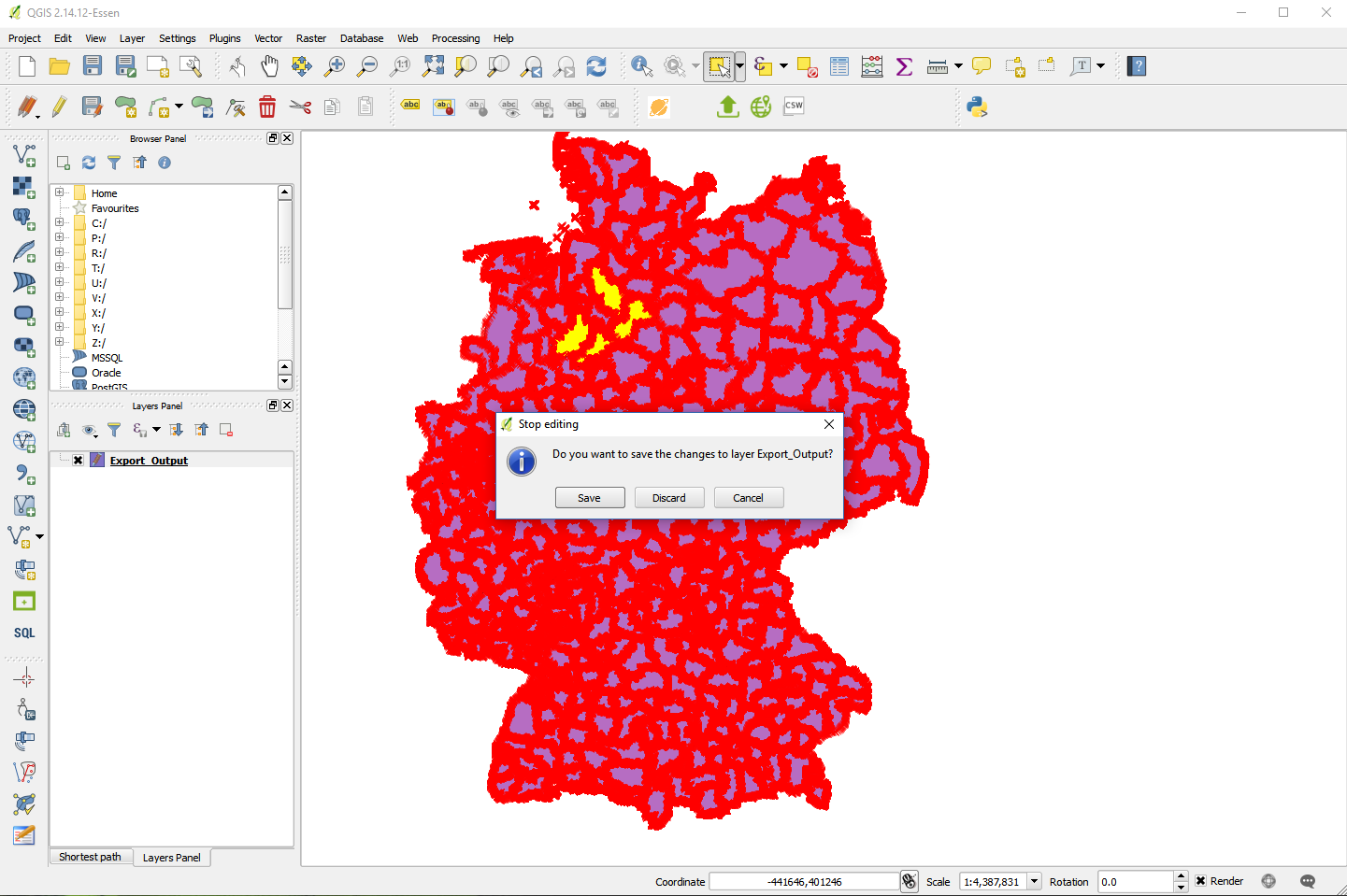 Now all your changes we will be saved in your Spotzi Mapbuilder account.