Mapbuilder
More than 80% of all company data contains a location component. With our Mapbuilder you discover connections that you did not see before. We help companies make strategic choices, discover new markets, creating targeted marketing campaigns and increase sales.
Mapbuilder Premium
EASY-TO-USE LOCATION ANALYTICS
Our Mapbuilder Premium subscription is an well-priced package to get you acquainted with Location Intelligence. You can simply import your own data. From an Excel sheet with locations to high-quality Geographic data.
Mapbuilder Enterprise
Graphs and more
Do you want to work with more users or are you looking for a full-fledged Business Intelligence solution? Then look no further because our Mapbuilder Enterprise Solution offers more than just creating maps. You can add charts to your maps and create complete dashboards for your employees and customers.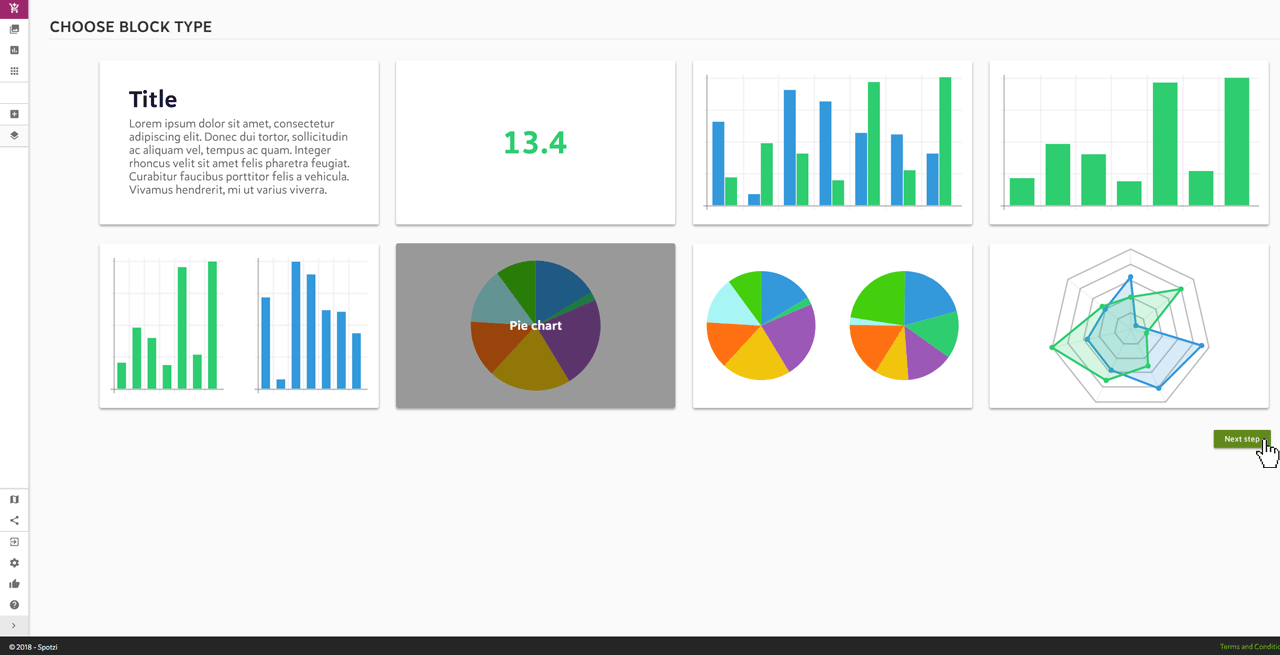 Use Case
Commb
Advertisers, advertising agencies and Out of Home (Billboards) companies get more insight into the Canadian advertising market at the COMMB. Besides measuring the effect of advertising campaigns, they also map out the Canadian Out of Home market. Spotzi helped them with an interesting solution.