Map out your customers
Our geomarketing solution provides answers to questions such as: Where can I find my target group and how can I reach them? What are the best opening times for my store? Where do potential customers have the most affinity with my product? The combination of smart data with simple mapping tools contributes to a better understanding of where a target group is located and where a product/service has the most potential.
Find business opportunities
Demographics and income
Reach the right target group at the touch of a button with our Marketing Package. From more than 60 countries we have mapped out demographics and disposable income data up to neighourhood- and  postal code level. By filtering by age and/or income you can see at a glance where your target group is. You are also able plot to your own data on the map.
High-quality tools
Mapbuilder Premium
Spotzi Premium is part of our Marketing Package. You have direct access to areas with the highest disposable income level. When combining these datasets with your own data (e.g. customers or store locations) you can immediately find new business opportunities. That is the power of a map.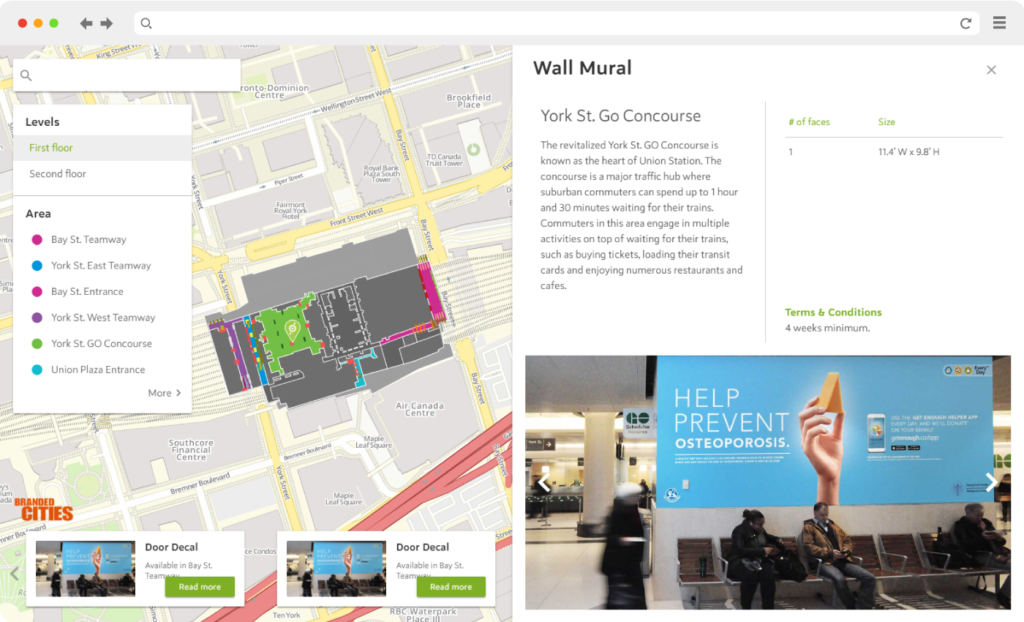 Use Case
Branded Cities
Branded Cities is one of the largest outdoor advertising agencies in North America. Together with Spotzi they created a dashboard that maps out all billboards for their customers. A dashboard that shows the type of customers that are living close to every billboard and help their customers to reach the right audience.
Read their story
More data and solutions
In addition to demography and income, we have an extensive amount of data that helps you to get to know your target group even better.