Territory mapping
Manage your Sales Managers or avoid discussions with your franchise holders. Most Spotzi customers map their data at postal code level. For example, the number of sales or the number of leaflet distributions per postal code area. We offer ready-made solutions in the form of our Mapbuilder in combination with our postal code cards. We call that Territory Mapping. Our postcode cards are available in more than 60 countries! Your company knows no boundaries just like the possibilities of Spotzi!
High-Quality data
Ready-to-use postal code areas
Everyone can immediately get started with our territory mapping solution. Every year we map the postal code boundaries of more than 60 countries. The limits are based on the official addresses. With our territory mapping solution you can color a zip code area simply by clicking on it or by uploading your own addresses or postcodes. You will also receive the municipal and neighborhood boundaries of your country of choice. We can't make it any easier.
$ 99 per month 
High-Quality tools
Mapbuilder Premium
Our Mapbuilder Premium subscription is part of the Territory package.You are able to create beautiful maps, but it is also possible to link your own Excel file to postal code areas on the map (for example, your turnover per postcode). You can then only show those areas that meet certain criteria (such as areas where revenue is left behind) through the Filter App. In short, the ideal package for creating and sharing professional location analyzes for the starting data professional.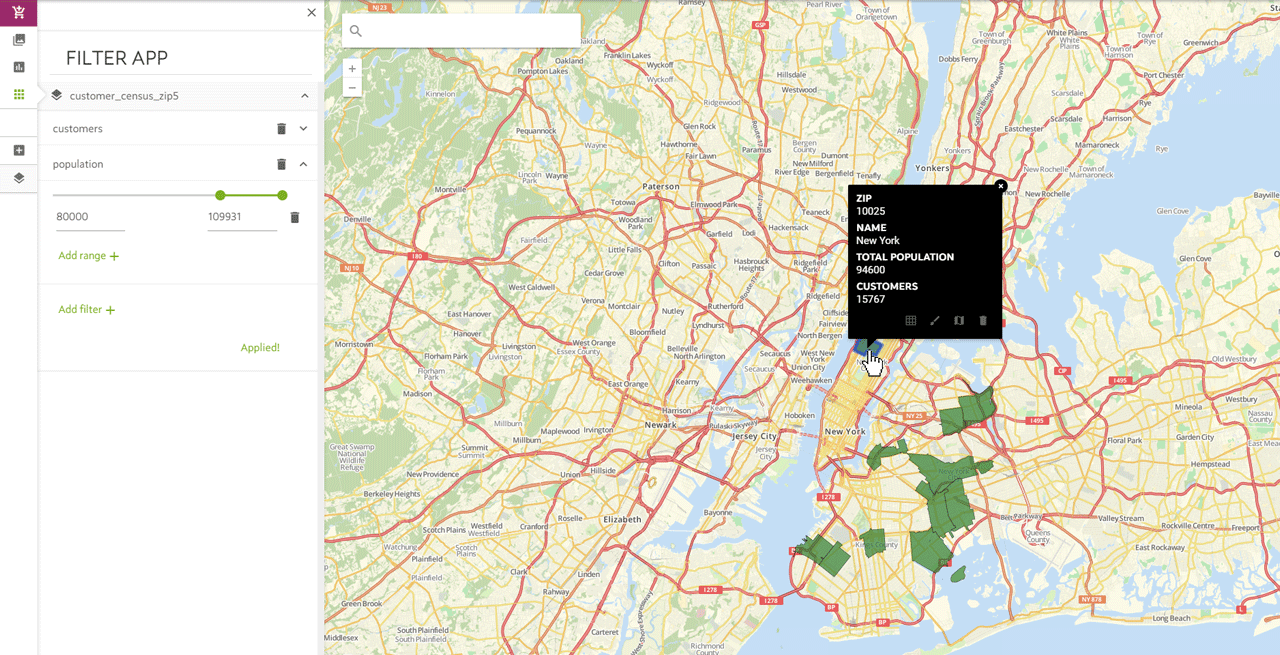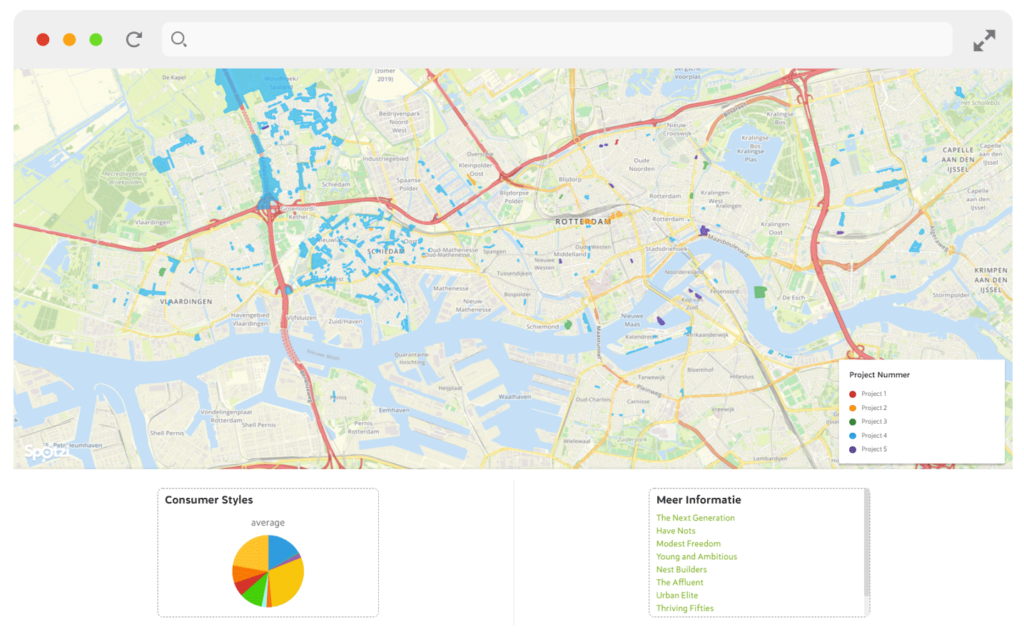 Use Case
Heembouw
To locate potential customers, the project developer Heembouw linked the Spotzi postal code areas to mailing lists. With this solution, Heembouw was able to map all its customers and see exactly where the interest for new construction projects was coming from.