Details
Purchasing Power Switzerland - Variables
Population
Total inhabitants
Total inhabitants (per mille/‰)
Households
Total households
Total households (per mille/‰)
Retail Purchasing Power
Retail purchasing power (in mil. EUR)
Retail purchasing power (per mille/‰)
Retail purchasing power per inhabitant (in EUR)
Retail purchasing power (index)
All data is available at 4-digit postal code and municipality level.
The source of Retail Purchasing Power Switzerland?
Spotzi teamed up with GfK to offer you the most accurate purchasing power data available in the market. GfK is a well-known research institute that can tap into their own sources and many private data sources. Each country has been carefully studied and analyzed. Because they built a large network of data partners over the years, they offer the most accurate and up-to-date data currently available. That in combination with our easy to use tools we can offer you the best insights available in the market.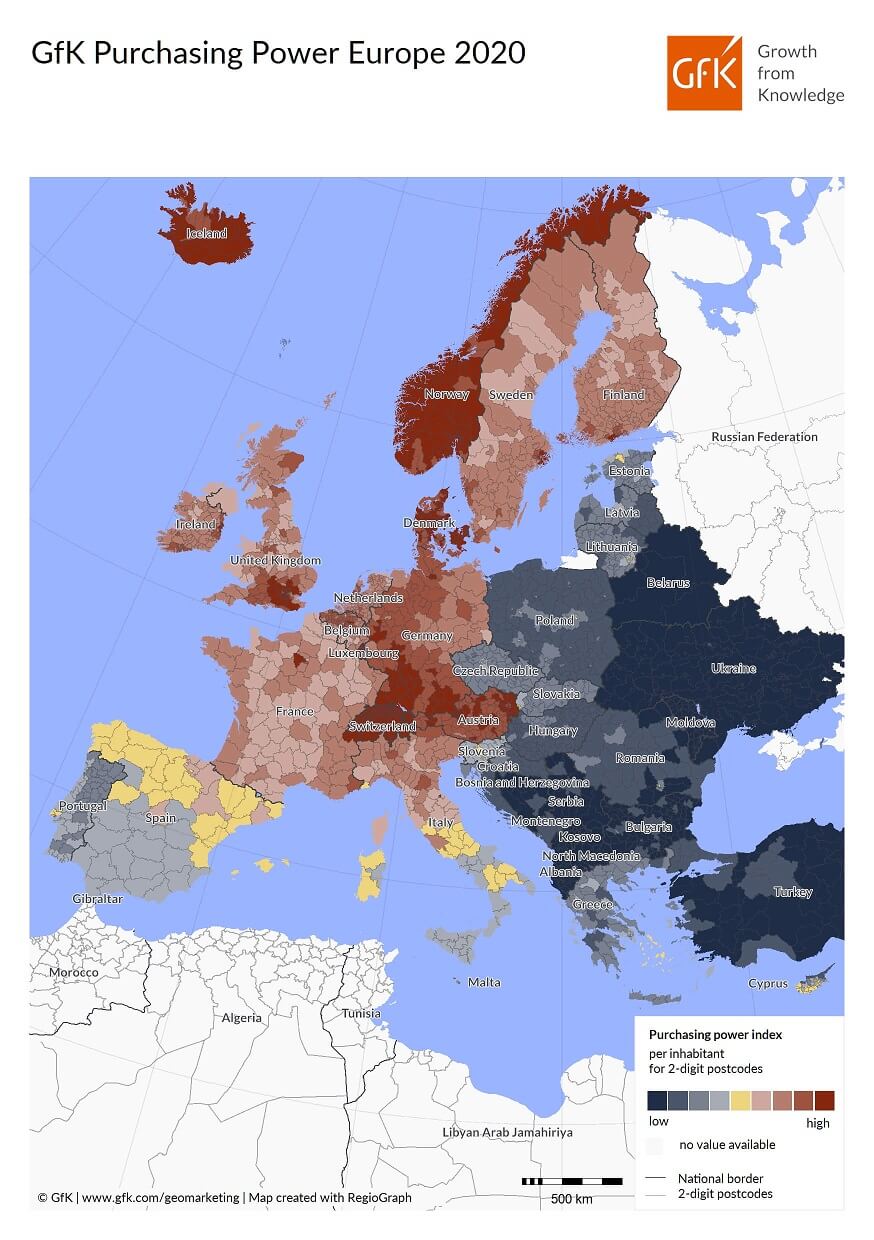 Unlock the full potential of this purchasing power data
The purchasing power of Switzerland is part of our Spotzi Insights Dashboards. Above all our dashboards save you time and money. Firstly, by uploading your customer base in our Spotzi Insights Dashboards we will instantly show you the purchasing power of your customers. Secondly, we show you look-alike audiences to target.
"We will instantly show you the purchasing power of your customers."
By adding our media consumption to our dashboards, you can define the best marketing strategy. Our Dashboards will instantly provide the necessary insights. Data analysts however can use Spotzi Studio. With Spotzi Studio you are able to perform more complex analytics and export the data or aggregated results.