Spotzi Newsletter September 2018 Week 38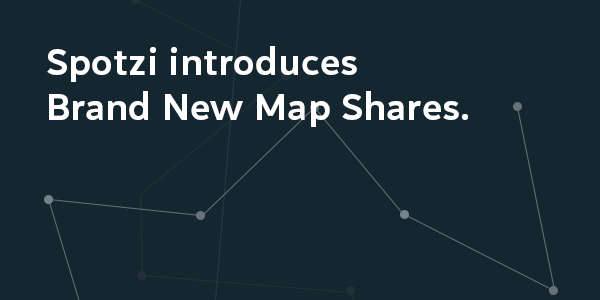 Spotzi introduces Brand New Map Shares
SHARING MAPS. COMPLETELY REINVENTED!
Sharing maps and location dashboards are becoming a more significant part of the Spotzi Mapbuilder. Many of our customers are looking for the possibility to create ready-made dashboards that they can share with their clients or colleagues. Driven by this demand we have completely redesigned our Map Shares. This resulted in a brand new share functionality that exceeded all our expectations!
Spotzi tip! Combine our Shares with the Graph App
With our Map Shares we have added a bunch of new functionalities to share your maps with colleagues and clients. Did you know that you can also add graphs and charts to your maps and turn them into insightful location dashboards? The Spotzi Graph App makes it possible. A great way to make your shares even more impressive.
Announcement
To give you the best possible user experience we are continuously improving our Mapbuilder. With every release new functionalities are added. To keep you informed of every change we launched the release notes page. On this page you can see an overview of all bug fixes and functions that are added after every release.
© 2018 Spotzi
125-720 King Street West, Suite 2000, Toronto, ON M5V 3S5, Canada
Veilingdreef 35, 4614RX Bergen op Zoom, the Netherlands