3 Ways Spotzi Can Drive Your OOH Campaign
Transform the impact of your OOH campaigns with detailed audience insights, asset-specific traffic data, and mobile re-targeting. Keep reading or click the link below to learn more about the power of combining OOH with our trusted geomarketing platform and data-driven solutions.
1. Big Picture, Big Insights:
Inventory Mapping & Audience Profiles
Manage and showcase your OOH inventory using our dashboards' customizable topographical displays. Spotzi's filter options allow you or your clients to filter inventory based on asset type, location, specs, and more. Our platform also makes it easy to integrate all of your inventory lists with our software via the use of an API.
Is your custom and interactive inventory map ready? Each of your assets' locations can now be paired with any of our numerous datasets in order to build unique asset-specific audience profiles. These profiles can offer a look into:
Audience age breaks, marital status, and household structures
Personal and household income data
Consumer spending and consumer behaviour
See our OOH dashboards in action when you schedule a meeting with us. We'll provide an overview of our OOH audience measurement tools, show you how you can visualize OOH impact on store visits, and more!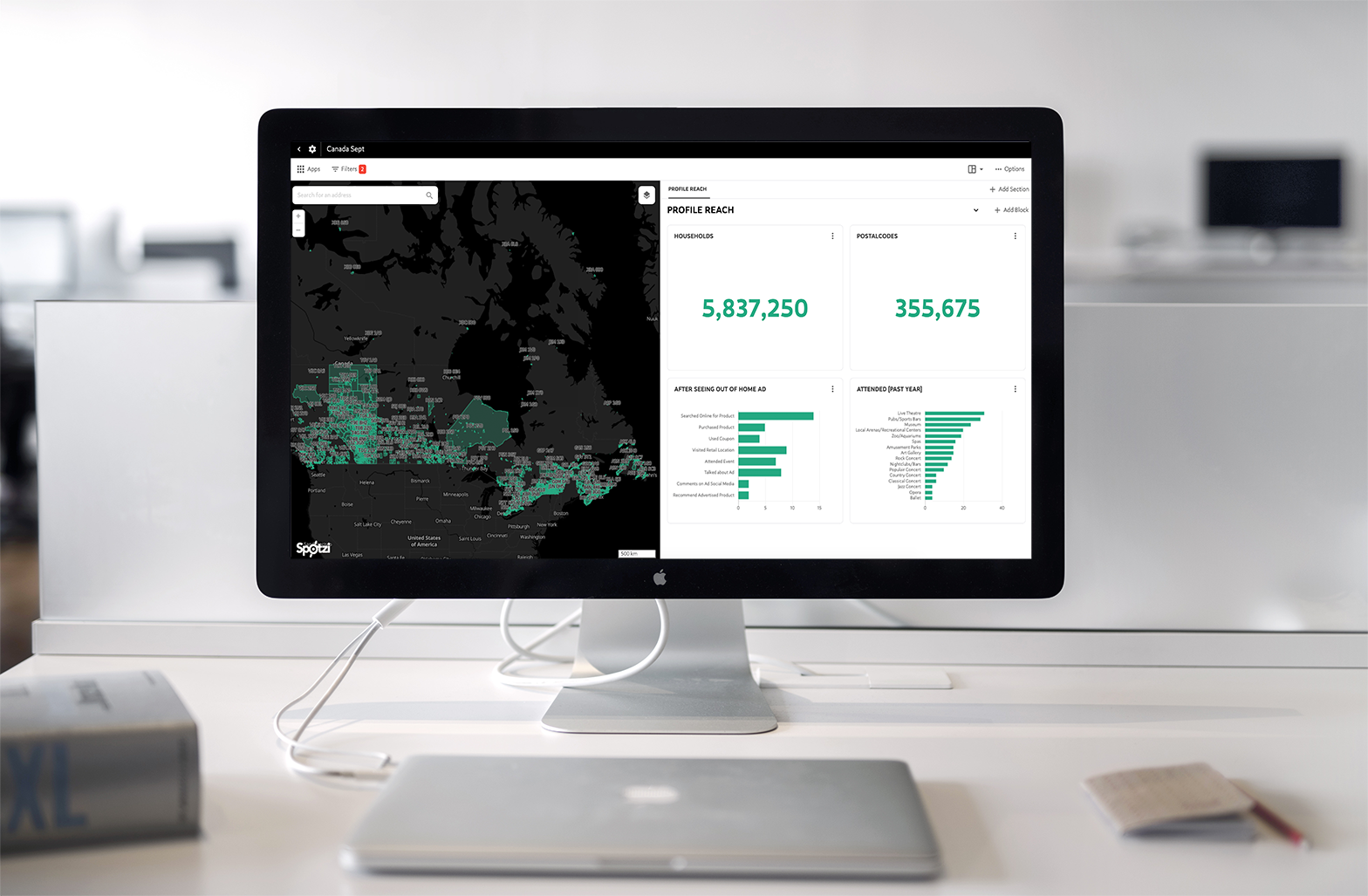 2. Who, What, When, Where?
Audience Mobility Data
Understand audience movement patterns using our cutting-edge mobile data. Spotzi offers insights into traffic patterns specific to times of day, days of the week, and monthly seasonality for both indoor and outdoor locations. This data can be used to determine:
How many people pass by your OOH location throughout the day
Audience travel patterns before and after they pass by your campaign
Average dwell times in areas with OTS (Opportunity-To-See)
We also offer a breakdown of each asset's audiences' areas of residence, right down to postal code level. These HomeBase locations can be used to fuel your customer insights using postal-code level data, as well as to track the reach of your OOH campaign's impact over time.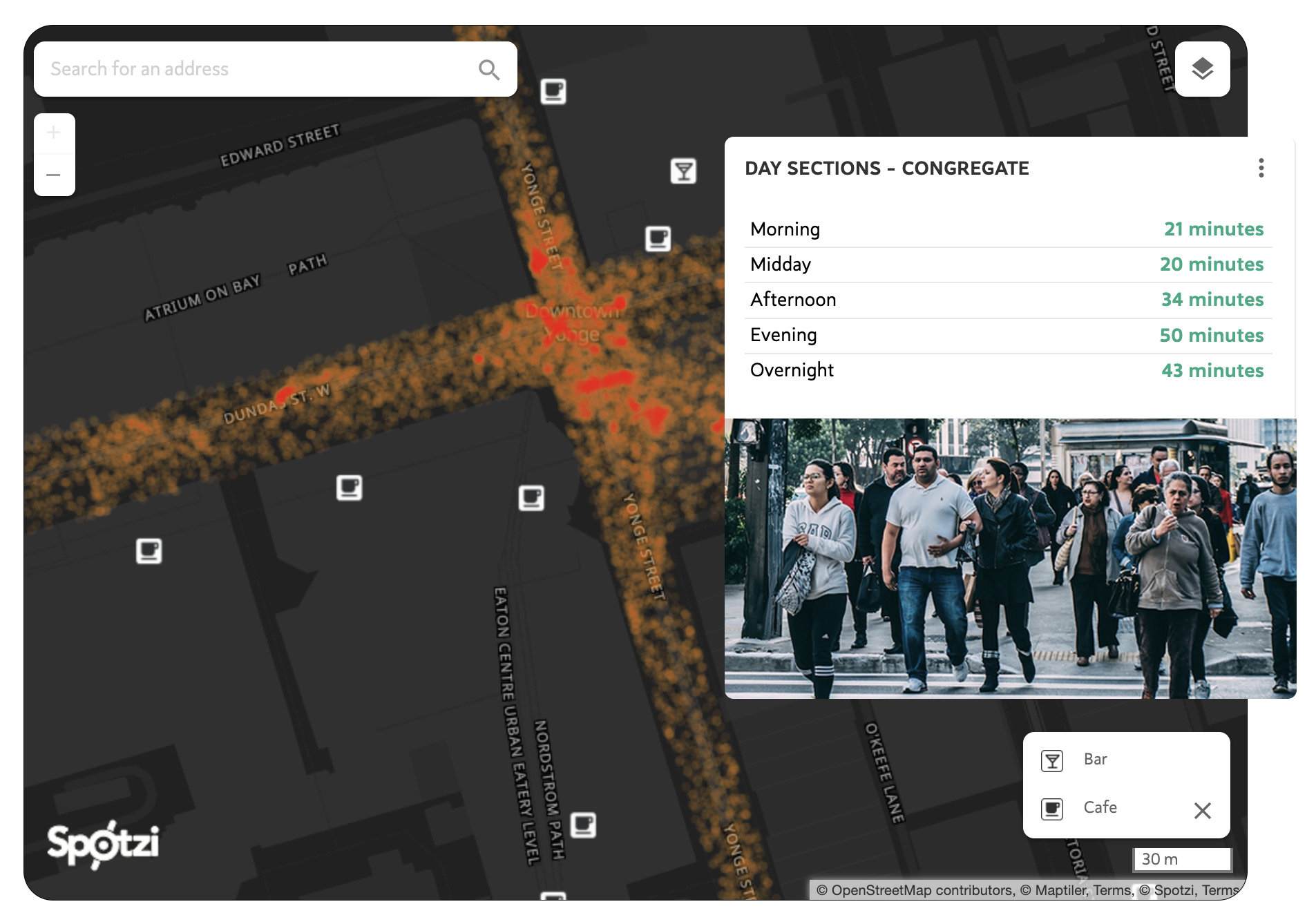 3. Audience Targeting and Retargeting
Geotargeting with Spotzi
Use our advanced filter options to find and target your best-fit customers. Our dashboards can be used to locate the areas within a city or country that offer the greatest potential of campaign exposure to your target audience. You can even search for areas within a specific radius of your OOH locations to select the best assets for each of your campaigns.
Spotzi also makes it easy to retarget OOH audiences using Google and Facebook ads. Use our export feature to download a list of audience postal codes, and use this location data to re-target audiences using Google or Facebook Ad campaigns.

Get started with Spotzi

Our audience mobility data, location data, and targeting tools are offered globally as a part of our geomarketing dashboards.

Want to know how our platform can help your business? Please contact us for a free demo and discover how it can help you to maximize OOH effectiveness.