Disposable Income Data: How does a consumer's income impact their shopping personality?
Spotzi's disposable income data allows marketers and brands to target consumers who have the highest potential for brand loyalty — as well as to entice brand "roamers'' with irresistible deals and offers. Instant access to our Disposable Income datasets is offered as a part of our geomarketing dashboard, and is available at postal code level across 41 European countries, the US, and Canada.
Spotzi dashboards allow users to visually map postal codes with the highest concentrations of user-selected disposable income brackets (pictured: 20k-50k & 150K+ in Ontario). These postal codes and accompanying datasets can then be exported to a CRM or as an Excel file.
Understanding audience demographics is key when growing a customer base or building a targeted OOH campaign. Many kinds of data can be used to paint a clearer picture of your audiences, but what does it all mean when it comes to understanding real-life shopping habits?
Disposable Income and Shopping Behaviour
According to the Customer Communications Group's article "How Consumer Income Affects Retail Brand Loyalty and Shopping Personalities", a consumer's shopping personality is strongly influenced by their income — but not necessarily in the way you might think!
The CCG Retail Customer Loyalty study offers insights into which characteristics drive a consumer's tendency to shop exclusively within a given brand. This study identifies three main categories of shopper: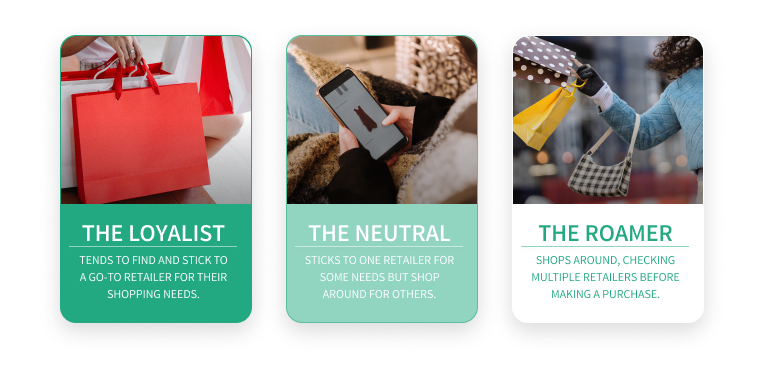 Loyalists: Shoppers who tend to find—and stick to—a go-to retailer for their needs.
Roamers: Shoppers who prefer to shop around before making a purchase.
Neutrals: Shoppers who stick to a go-to retailer for some needs but shop around for others.
Overall, the data revealed results which may be counterintuitive to some retailers. Many assume that lower income shoppers are more likely to shop around for the best deals. As disposable income increased, however, consumers became more likely to identify as "roamers" and to take the time to shop around when making a purchase. Lower income consumers, on the other hand, were largely loyalists and tended to stick to preferred retailers for their shopping needs.
Consumers with higher disposable incomes were also more likely than the general population to list shopping incentives and VIP benefits as one of the main drivers of their loyalty as customers. This and similar data insights can provide marketers with the tools necessary to pique the interest of affluent audiences.
Spotzi's Disposable Income Data
Spotzi makes it easy to learn more about audience lives and shopping habits after locating the consumers within your desired income bracket(s). Each postal code offers scores of insights into its own residents. Filtering this data geographically — based on only the postal codes with the highest concentration of high disposable income, for example — means you can effortlessly narrow country or city-wide data into that which is most relevant for your brand, client, or campaign.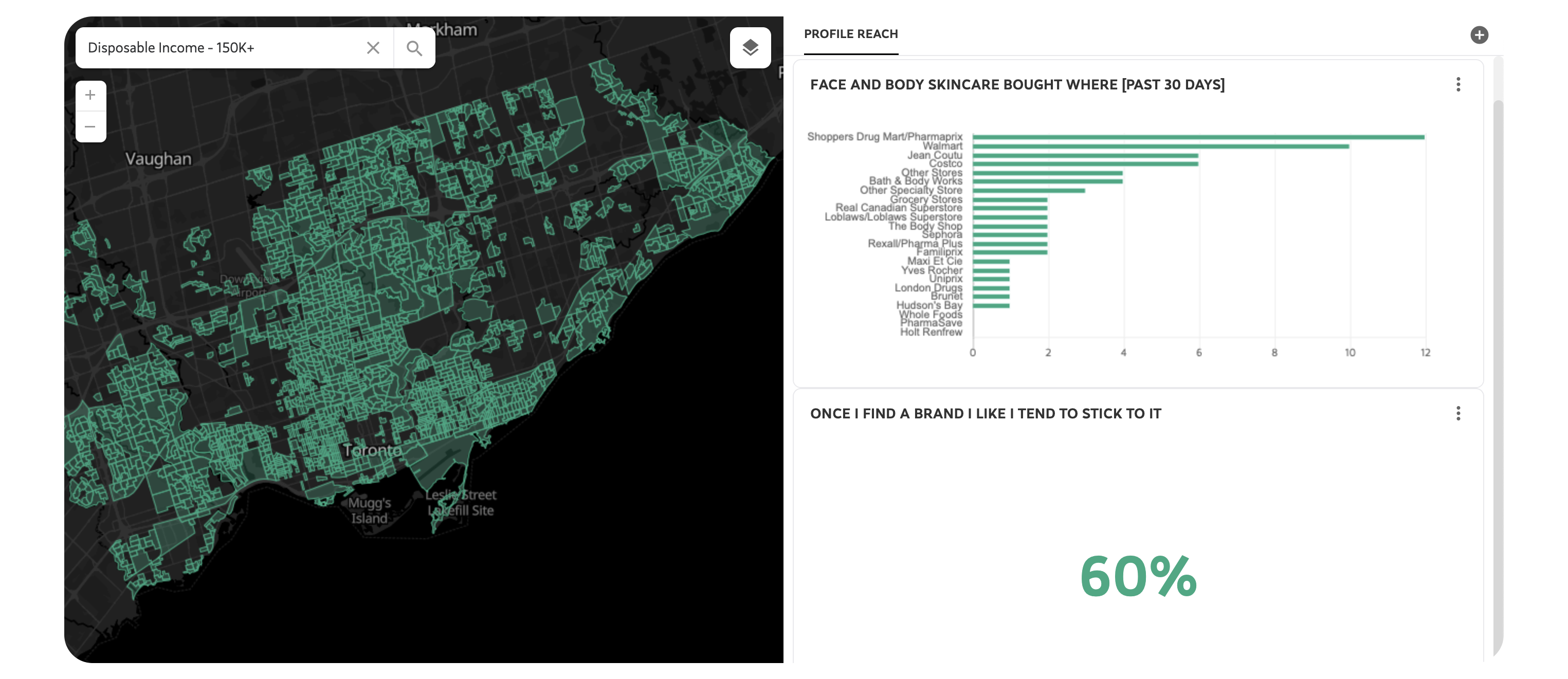 Our intuitive dashboards and easy-to-use data tools have streamlined the process of key audience targeting. This allows users to:
Expand into new markets.
Target like-minded audiences.
Gain a broader understanding of existing customers.
Save time on complex data management.
Do you want to know how our platform can help your business? Please contact us for a free demo and discover how it can help you to find your best-fit customers.