Mapbuilder
The Spotzi Mapbuilder brings data to life! We offer you the possibility to easily map your location data from any source like an Excel sheet or to merge our postal code boundaries with your own data. Location Analytics has never been that easy.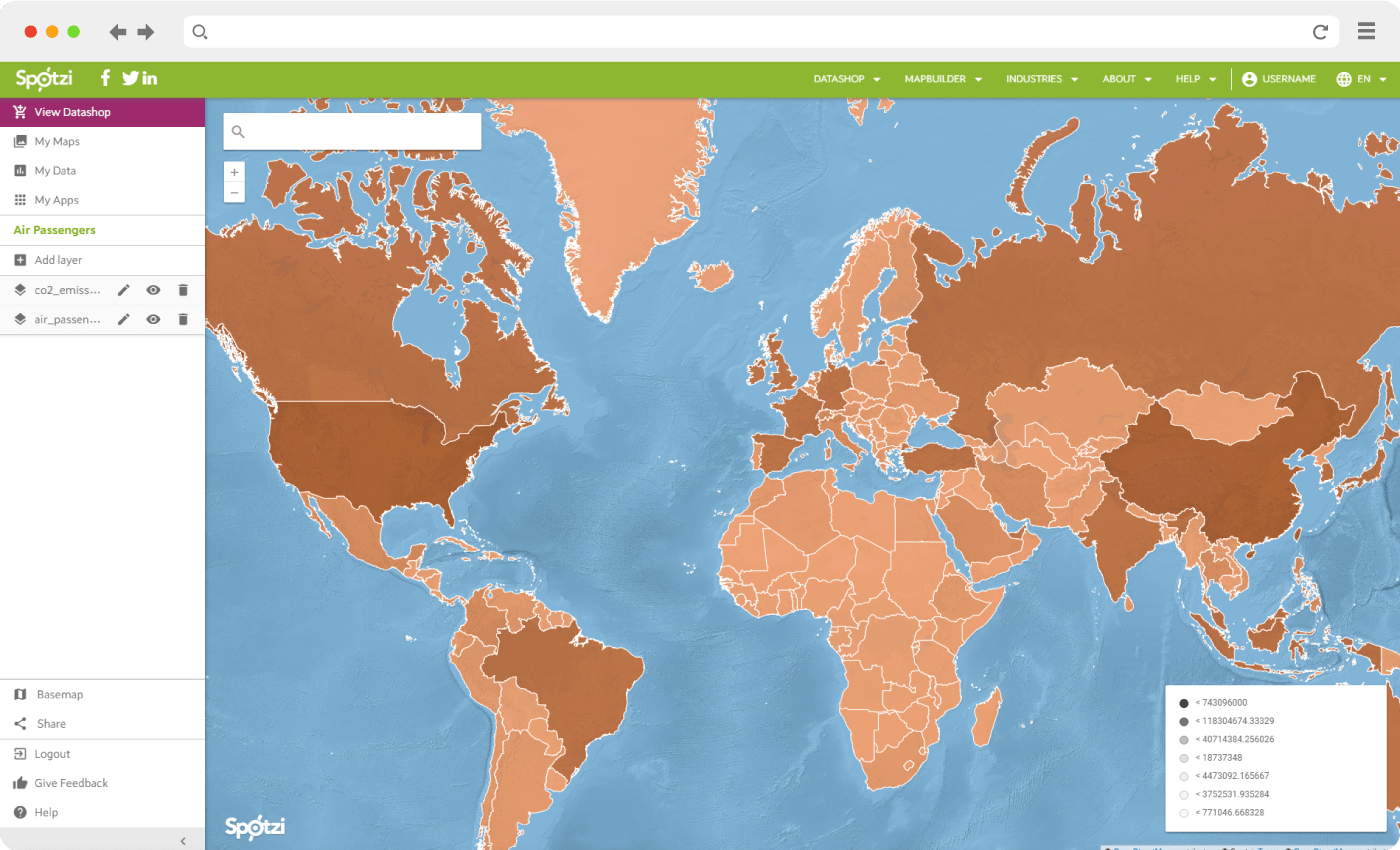 Take your location data to the next level
EASY-TO-USE LOCATION ANALYTICS
Spotzi offers a powerful location analytics tool. Available for everyone. We allow you to create beautiful and insightful maps of your location data without any hassle. Import a shapefile, create a map from an excel… Everything is possible.
Power up your Mapbuilder
SPOTZI MAP APPS
Spotzi offers a wide range of Map Apps to add extra functionality to your Mapbuilder account. Filter your data, print PDF reports or use our API toolkit.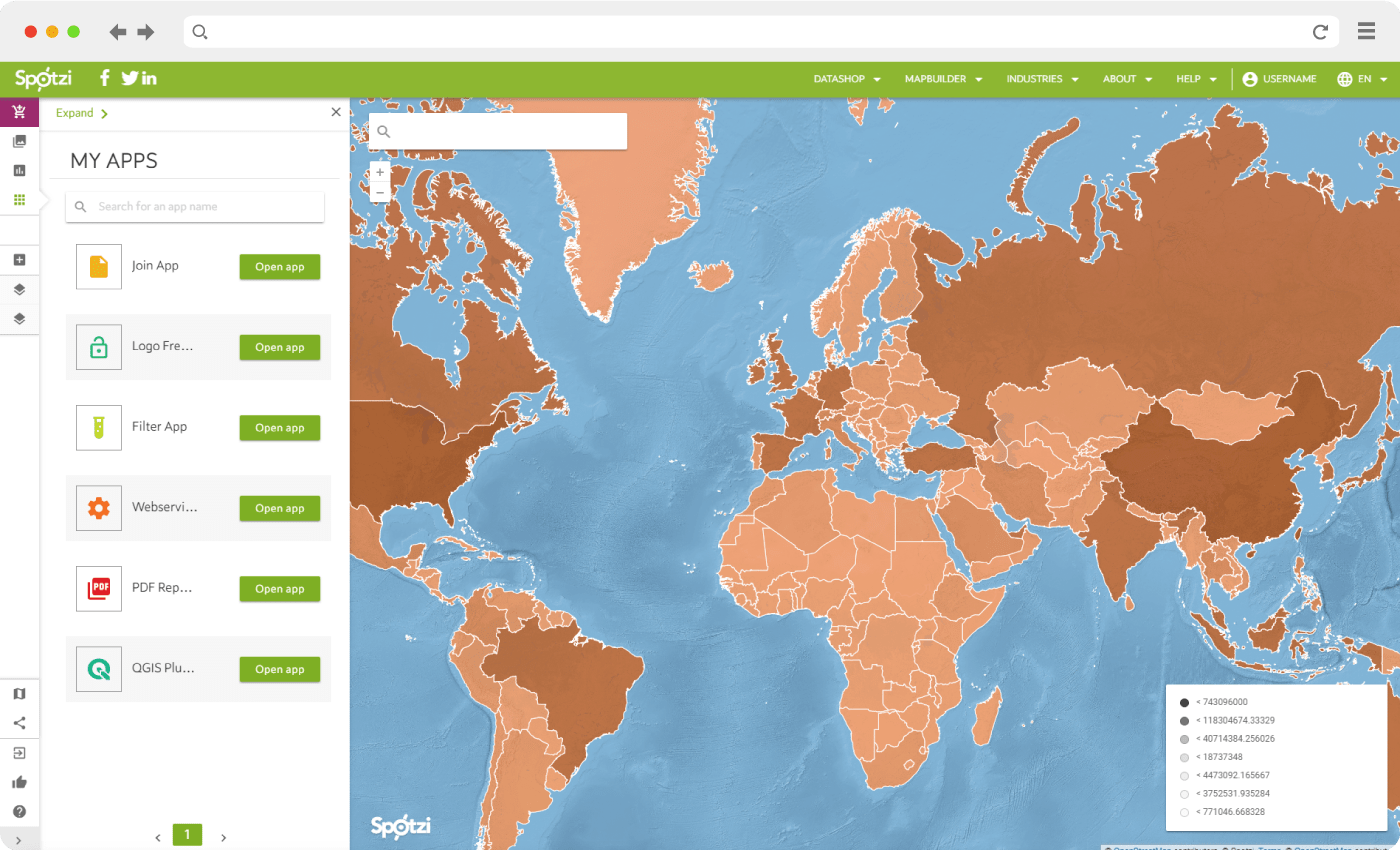 Datashop
Spotzi has a wide range of high-end location datasets to enrich your business data. Our fully integrated Datashop allows you to directly import ready-to-use data into your Mapbuilder. You can order every dataset individually, but it is also possible to use our market ready dashboards.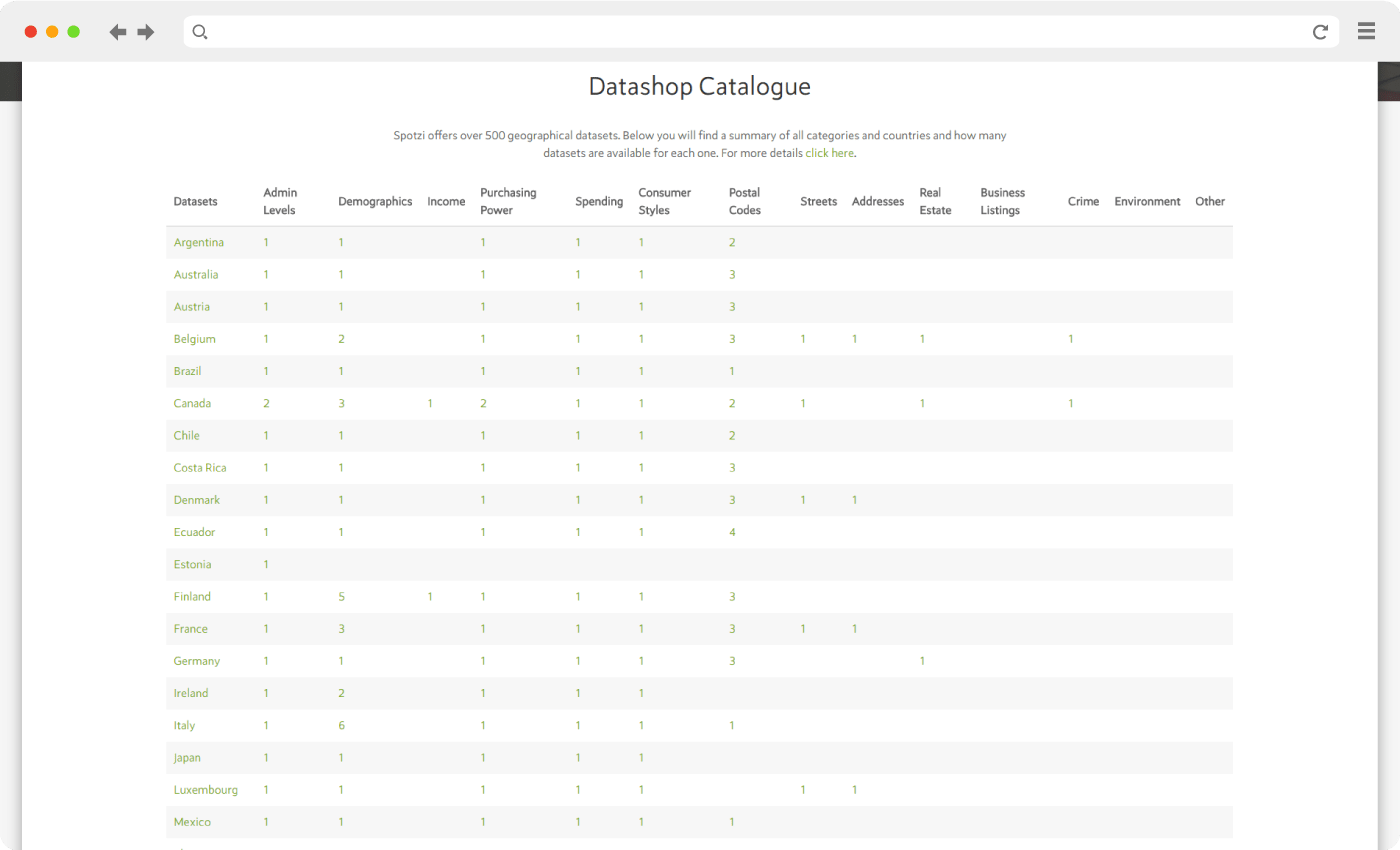 500+ Datasets from around the world
FULLY INTEGRATED DATASHOP
Spotzi offers a fully integrated location datashop with our Mapbuilder to enrich your businsess data. We have more than 500 data sets of more than 33 countries worldwide. Our datasets are available in different popular data formats like CSV, Shapefile, geoJSON, KML en XML.
Receive real-time data changes
SPOTZI WEBSERVICE
We offer real-time data. This enables our users to always be on top of the market. An ideal solution for real estate developers tracking price changes of listings or insurance companies who can be alerted for weather events.